Radio Sales Today Unveils Its New Look
Welcome to the new -- and we hope you'll agree improved -- version of Radio Sales Today. In addition to giving the publication an updated look, we're introducing some new features that should make Radio Sales Today more responsive and attuned to your needs as a radio sales and management professional.

Each daily issue will still be highlighted by three primary articles, with Tuesday and Thursday editions focusing on subjects in a variety of general sales categories. Friday's issue will explore all things digital, while Monday's edition will identify sources of alternative revenue. Wednesday's issues will concentrate primarily on the automotive market, with one of the Wednesday editions each month devoted to retail customer diversity.

One of the new features of Radio Sales Today will be "Research Quick Hits," a collection of brief factoids on different industries compiled by the RAB Research Department that will appear several times a week. Each of these factoids will be accompanied by a direct link to the article in RAB.com's Articles on Demand section from which it was taken, providing more extensive research and background information for sales opportunities.

Also included in the new Radio Sales Today will be "Ask RAB," which allows members to submit questions to the RAB Member Benefits Helpline via email and phone. All questions will be answered by the RAB Member Response team, with selected questions and their responses to be featured periodically in future Radio Sales Today issues.

In addition, the updated Radio Sales Today will display a list of the most-read articles (with links) that have appeared in recent issues, and feature a preview of upcoming training opportunities conducted by the Radio Advertising Bureau, plus Daily Sales Tips.

We look forward to adding even more enhancements to Radio Sales Today in the future, and hope you enjoy receiving and reading it each day.

Let us know what you think and how Radio Sales Today can close more business.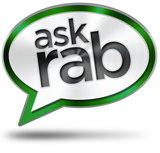 Click here to email to client
Back to Radio Sales Today

Click here to view Job Postings.
---
CRM Workshop Among Five RAB Sessions at NAB Show

If you'd like to hear how businesses are using the latest CRM tools to aid their salespeople and better serve their clients, then plan on attending Hold Yourself and Your Staff Accountable with Customer Relationship Management at the NAB Show, April 14-19, in Las Vegas.

This workshop, scheduled for Monday, April 16, from 4:00-5:15 PM in Room N239/241, is one of five RAB-sponsored sessions that will be held during the Show.

With more than 90,000 attendees from 151 countries and 1,500+ exhibitors, the NAB Show is the ultimate marketplace for digital media and entertainment. To learn more, follow this link.
---
---