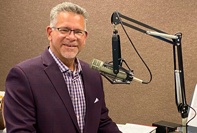 Jeff Schmidt
SVP - Professional Development
Phone: 972-753-6765
Email: jschmidt@rab.com
Jeff likes to start with why, and Jeff's why is: To Inspire engage, educate, equip, and empower people to believe in themselves, have confidence in their abilities, and achieve even greater levels of success - however they define success.

While his mother wanted him to become a preacher or a lawyer, Jeff Schmidt became a salesperson with the Midwest Family Broadcast Group in the 80s. Jeff has been "on the air", on the streets as a successful seller, and has spent years inspiring teams as sales manager. Jeff has navigated the complexities of working for small independently owned companies, survived the tumultuous occasions of ownership changes, and excelled in the corporate arena. He rose through the ranks as sales manager, market manager, and regional vice president and has served in various sales roles and organizations in his 30+ years in radio.

As Senior Vice President of Professional Development, Jeff Schmidt oversees the professional development group across all RAB's training services and works with the industry's leadership to continue to provide a professional development practice positioned to serve an evolving industry sales force focused on digital, solution based integrated marketing and sales efforts.

Jeff's passion is to help you get better. He lives his personal mission statement: Think BIG and make BIG things happen.
Dave Casper
SVP - Digital Services
Phone: 214-507-5655
Email: dcasper@rab.com
Dave Casper is Senior Vice President Digital Services at the Radio Advertising Bureau in Dallas. He directly oversees RAB's online initiatives, including RAB.com, RAB Account Manager, PROposal Assistant and RAB's e-commerce strategy. As a speaker, Casper has presented at the RAB / NAB Radio Show and at meetings and conferences all over the world.

Casper has more than 25 years of broadcasting experience as an announcer, program and creative director and brand manager. He has devoted much of his career in Radio to helping salespeople develop new streams of revenue through digital opportunities and specializes in helping broadcasters profit from their digital recourses.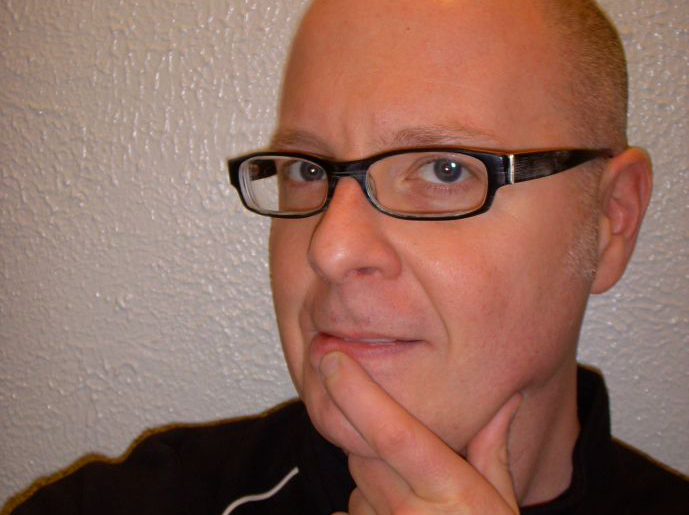 Kent Crosby
Manager - Membership Services
Phone: 972-740-1251
Email: kcrosby@rab.com
My name is Kent Crosby and I first arrived at the Radio Advertising Bureau in 1994. Right now, I manage the member database, produce reports, oversee most billing processes, dabble in collections, conduct training webinars for our Account Manager software, and often answer the Member Response hotline. I also water the occasional office plant and constantly complain about the temperature in my office.

The only non-radio job I've held as an adult was a truck strap salesman - for about three months.

There were only about 15 graduates of the Radio-TV-Film department at the University of Texas at Austin in the spring of 1993. I was one of them - and some guy by the name of Matthew McConaughey was another.

You might find it hard to believe, but I am a member of Mensa.

Most of my weekends are filled with playdates, kids' birthday parties, and bike rides to the park (you have no idea how difficult it is to find a helmet that will fit this giant melon of mine). And it's been years since I've seen a grown-up movie in the theater.

Favorite books: Anything and everything by Chuck Klosterman and Bret Easton Ellis. Favorite movies: GoodFellas, Boogie Nights, Raising Arizona.

Favorite song: Either "Try A Little Tenderness" by Otis Redding or "Number of the Beast" by Iron Maiden. Someone needs to create a format that would play both! Although, they'd have trouble turning a profit with just one listener.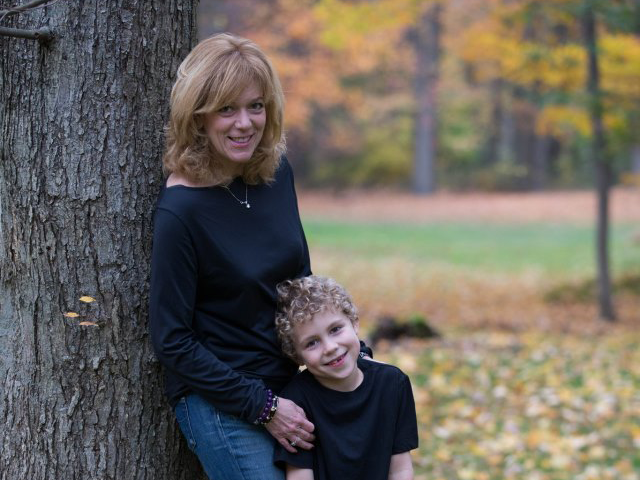 Tammy Greenberg
SVP - Business Development
Phone: 212-681-7208
Email: tgreenberg@rab.com
As Senior Vice President, Business Development of the Radio Advertising Bureau (RAB), I focus on improving radio's image among key advertisers and agencies with a goal towards steering more dollars into radio through long-term, solutions-based client relationships. In addition, I try to put my experience to work for RAB members by authoring the monthly newsletter "The Pitch" which provides insightful and strategic categorical background documents and customizable power point presentations for sellers to go out and Pitch local and national advertisers.

I have a ton of experience in leading and nurturing client relationships from previous positions as Vice President for Time Warner's Global Media Group, Turner Broadcasting's Marketing Solutions Group and several years on the agency side as Vice President, Account Executive at TBWA Chiat/Day, New York.

While at Time Warner, I was a founding member of the Time Warner Women's Network and am currently a member of AWNY and AWRT.

I grew up in CT, attended The American University in DC, came back to NY and currently live in Northern NJ. My greatest passion is family and I am blessed with a wonderful husband, an amazing son, parents, siblings and pets who are make my world a truly fulfilling and happy place. Weekends are jam-packed with sports, activities and family outings and during down time you may not be surprised to find me on my iphone or ipad - reading a book, watching House of Cards, emailing, texting and keeping up with personal and professional circles on social networks.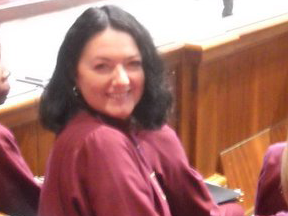 Dolores Nolan
VP - Membership
Phone: 972-753-6716
Email: dnolan@rab.com
A native of Dublin, Ireland, Dolores grew up in the Pocono Mountains of Northeastern Pennsylvania. A graduate of Wallenpaupack Area High School in Hawley, PA, she holds a Bachelor of Science degree in Communications/Radio and Television from Marywood University, Scranton, PA.

She began her professional career in her last semester of college as an intern at the Times-Shamrock Communications Inc. radio stations in Scranton. Irish luck was with her that spring when she began her first paid professional position on St. Patrick's Day as the Traffic Manager (Most important job at a radio station. Details!) for WGBI-AM/FM, Scranton, PA. Her professional career includes radio and television work on-air, in sales and marketing.

Dolores is as a Past President of the New York City Chapter of American Women in Radio & Television (AWRT), now known as Alliance of Women in Media (AWM). She has been a member of New York Coalition of Professional Women in the Arts and Media, New York Women in Film and Television and New York Women in Communications.

She is a member of Nollaig na mBan NYC, an Irish Women's group that celebrates Irish culture while raising awareness and funds for The Dwelling Place NYC, thedwellingplaceofny.org/ a transitional residence for homeless women at 409 West 40th Street, New York City. Dolores has been a board member of the United Nation's Development Fund for Women/UNIFEM,NYC and Atrevete Flamenco Dance Theatre of New York. She is a volunteer for the Broadcasters' Foundation of America, Catholic Charities of the Archdiocese of New York and Saint Patrick's Cathedral Choir music ministry.

A Voice Over artist, Dolores is a member of SAG-AFTRA. She is Associate Producer of STATE OF DENIAL, an audio documentary on the plight of undocumented Irish in today's New York City broadcast on RTE in Ireland. She is also the creator and host of www.SaintsOfNewYork.com a Catholic themed historical walking tour of New York City.

Dolores is a recipient of the New York Women's Agenda Galaxy Award honoring extraordinary women of the future. She enjoys theatre, history, travel, music, all things New York, and anything Irish and Mediterranean.

Her Radio philosophy: There is no medium more community-oriented than radio. No matter what you do at a radio station you are always a star in your town!
When I'm Not In The Office I can be found...at choir rehearsal or choir liturgy at Saint Patrick's Cathedral, Fifth Avenue, New York City.
People would be surprised to know that I...am a licensed Sightseeing Guide for the City of New York specializing in Catholic shrines, saints www.SaintsOfNewYork.com and churches.
Favorite APP... NextRadio
I do my best thinking... on the 1X Express Bus from Staten Island to Manhattan on the Gowanus Expressway.
Favorite all time vacation...That's a tough one since I love to travel and always love to visit my family at "home" in Ireland. But, the October 2010 St. Patrick's Cathedral choir trip to Rome and Vatican City to open the Sacred Music and Arts Festival with a pilgrimage to Assisi was a once-in-a-lifetime experience.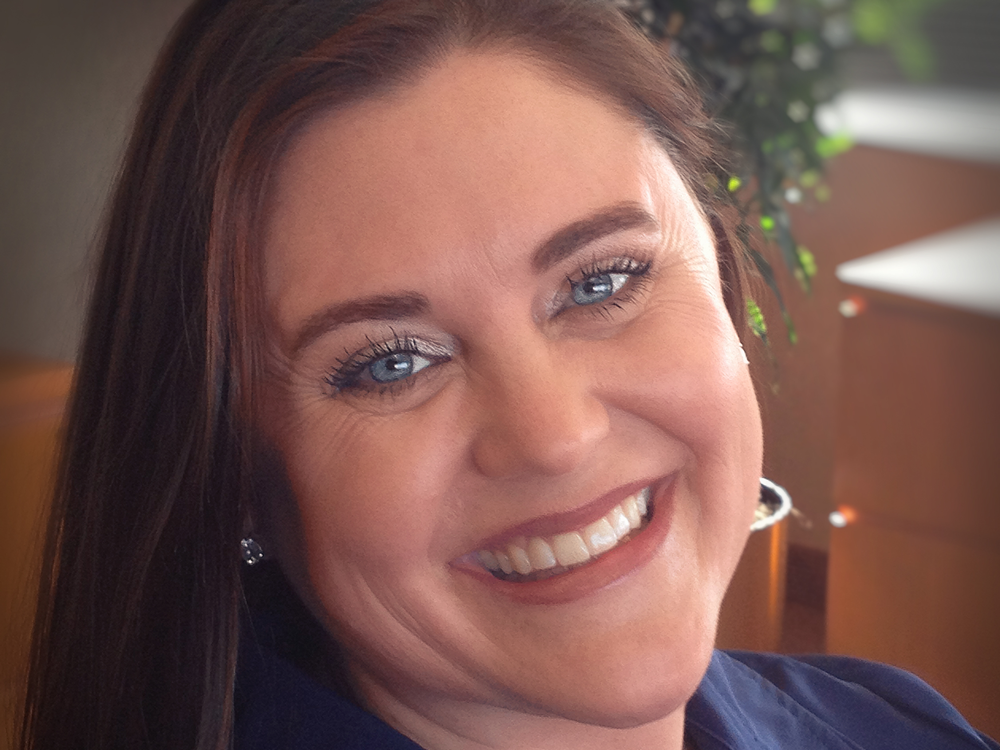 Brooke Williams
SVP - Membership

Phone: 972-753-6730
Email: brooke@rab.com
Radio is in my blood- having spent nearly my entire life in broadcasting starting with voice work as a small child at my father's owned-and-operated, Oklahoma-based Omni Media Group. I served many roles within the company such as Sales Manager for KWOX-FM/KMZE-FM and Station Manager for KOMI-TV in Woodward, OK.

Intrigued by various facets of the business, I moved to affiliate sales with ABC Radio Networks in Dallas, and subsequently, a posting as Regional Sales Manager for SiteShell Corp. in Connecticut, where I was responsible for selling the network that built and maintained websites for radio stations. I joined Radio & Records in Los Angeles as an account executive in 2001, selling advertising for the trade publication and sponsorships for R&R conventions. Since 2007, I have overseen marketing and sales as Vice President of NTS MediaOnline, a News/Talk/Sports Radio trade publication that also produces Talk Radio conferences.

I received my Bachelor of Arts in Journalism and Broadcasting from Oklahoma State University in Stillwater, OK. Go Pokes!

Currently, I also serve as President and Owner of Dallas-based 4WERD Media Corporation and KZZW-FM in Woodward, OK.