Effectiveness
Radio is America's #1 reach medium. Explore here for ideas on how to put radio's unique marketing power to work for you.
---
Radio Drives Search for Home Improvement
Radio is a very effective medium for the "Home Improvement" category. Here are just a few statistics to back up this claim:
Radio reaches 90% + of adults who have done any home improvement.
Radio drives foot traffic to hardware and home repair retailers and services
Radio drives traffic online and into brick and motar locations.
All dayparts drive web activity - including overnight.
The highest web activity occurs early in the week.
Audio Pulse: Capturing Perceptions, Opinions and Intentions Among Marketers
Radio serves many purposes in the lives of its listeners. It's a medium that is very special to local communities - big and small, as it brings many together in a way that feels very intimate. Radio is known for its great storytelling. We trust it for information and entertainment - for crucial information, such as where to take the kids this weekend or to simply turn it up and dance to the latest hits.  

New research shows how radio can help brands build relationships with consumers through the power of storytelling and shared passions. 

In conjunction with the Association of National Advertisers (ANA), RAB brings you this presentation, which provides opinion poll results among marketers and a glimpse at how radio delivers on those insights.

ANA | RAB Presentation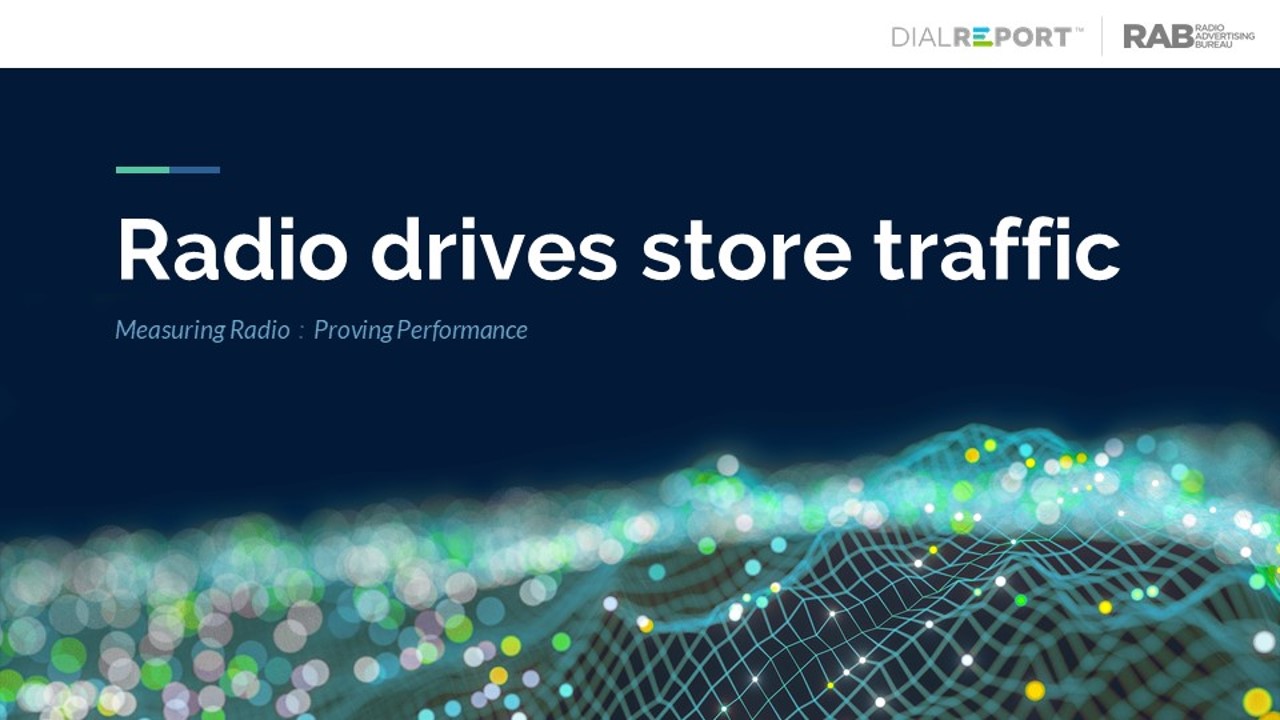 Radio Drives Store Traffic
As a truly mobile medium, radio is the medium closest to purchase. So, when a consumer hears a radio commercial, are they more inclined to visit the advertiser they heard? Does exposure to the radio commercial on certain days of the week have a greater influence on when they visit? The Radio Advertising Bureau (RAB) already proved that radio ads drive online behavior in Radio Drives Search, but what about store traffic? Can radio advertising be attributed to a lift in store/location traffic? The RAB partnered with TagStation's Dial Report team to not only answer that question, but to attribute radio's traffic lift across various retail ad categories.

Visit Radio Drives Store Traffic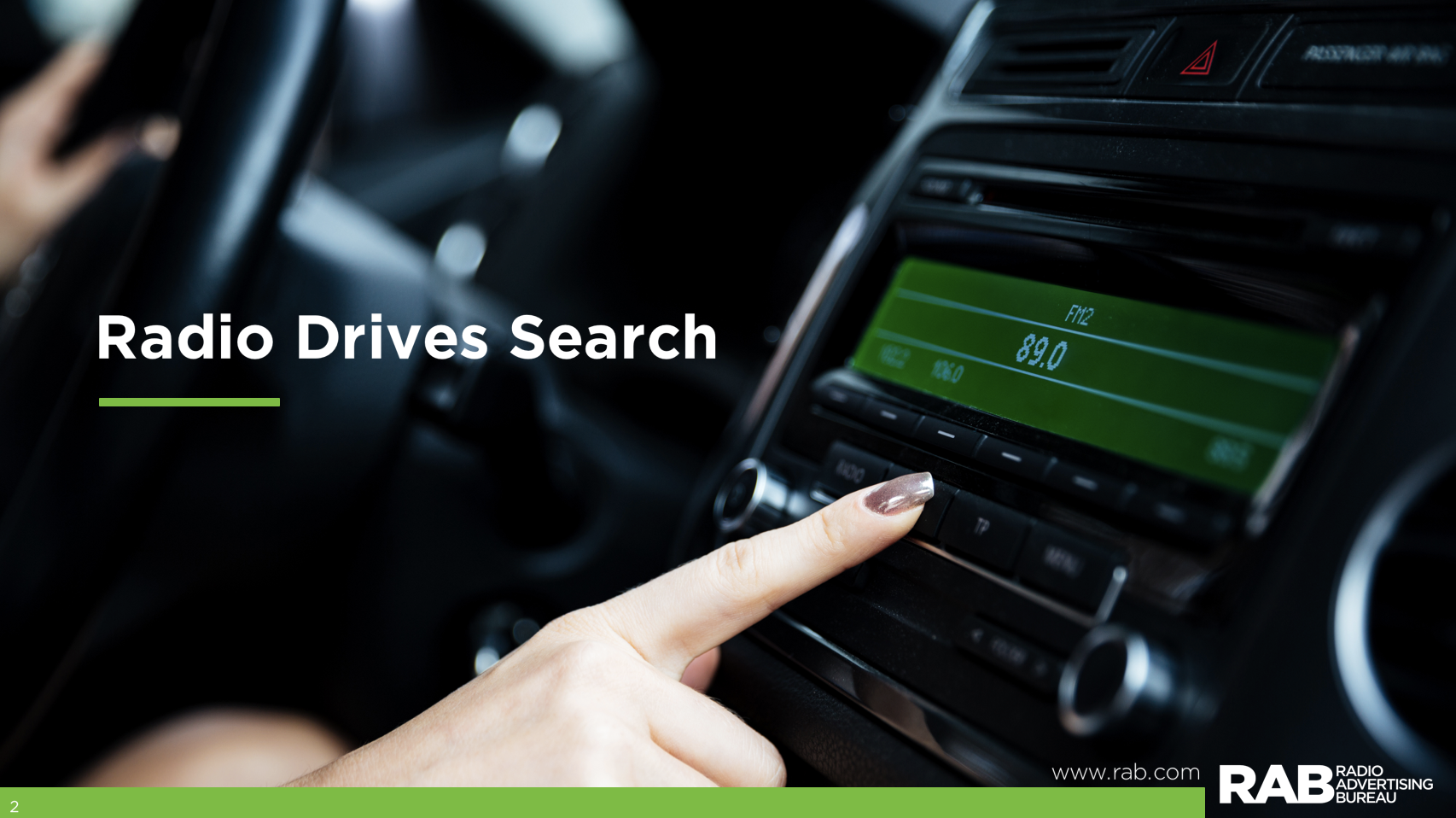 Radio Drives Search
In today's digital world, consumers' path to purchase almost always includes using a search engine. In fact, according to recent Forrester Research data, 71% of consumers begin their journeys by using a search engine to discover new products and services (initiation), and 74% report using a search engine for consideration and purchasing (research, comparison, transaction). One of the most common questions posed to the Radio Advertising Bureau (RAB) by its members and advertisers is: Does radio advertising drive online behavior? Does radio advertising drive search?

Visit Radio Drives Search