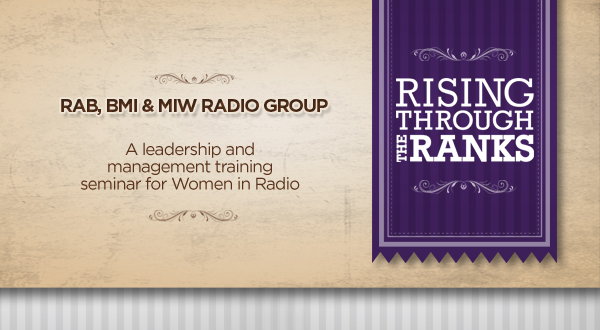 Rising Through the Ranks Scholarship Application
A short PowerPoint presentation featuring your most successful integrated sales campaign will be required in advance from all 'Rising Through The Ranks' scholarships recipients. These will be included in a link for distribution to all participants. You may be asked to present the campaign to the class at the seminar.

Guidelines:
Up to 8-minute presentation
PowerPoint of (no more than) 6 slides
Your application must be completed to be considered for the scholarship program. Minimum one year radio or sales experience required for consideration. All information is confidential and will not be released to third parties.

Applications close at 6 pm Central Time on Wednesday, June 4, 2014.