1072

Local Sales Manager

Zimmer Radio, Inc. is a leader in local broadcasting in the Joplin, Missouri marketplace with over 30 years serving the community. Zimmer Radio is a family owned company with six radio stations and a team of passionate, creative and talented professionals; they customize message development strategies for clients to share with thousands of potential customers through creative and diversified products on air, online and on location. Zimmer Radio's brand portfolio consists of Country KIX 102.5, Top-40 Kissin 92.5, News Talk KZRG, Rocker BIG Dog 97.9, Classic Hits 93.9, and AM 1230 The Talker. Plus the digital brands of each station online and on device with the mobile apps. They embrace a family atmosphere, where a healthy work-life balance is supported by an ethical, respectful, fun, safe, trusting and participative culture. Zimmer Radio believes in service to the community, and their employees contribute countless hours of community service. Each year Zimmer Radio helps area charities with fundraising efforts including: St. Jude, American Red Cross, Water Gardens, Special Olympics, Big Brothers & Big Sisters, Bright Futures, Heartland K9's For Veterans, Christmas of Hope, Compass Quest Veteran Services, Firefighters Christmas for Kids, the MDA, and area humane societies throughout the 4-state area.
Zimmer Radio, Inc . currently has an opening for a Local Sales Manager who will work directly with the Director of Sales and Market Manager to help establish and ensure monthly, quarterly and annual established goals are achieved and exceeded. The ideal candidate will assist in coaching and training of local sale team by leading and demonstrating by example on successful sales techniques. Specialized focus on digital, NTR and long-term annual business by working within our existing sales system.
Key Responsibilities:
Recruit, train, coach and develop the advertising sales team.
Achieve revenue goals by leveraging and integrating all core products and services offered along with consistent year over year growth.
Develop sales initiatives, strategic plans, and promotions working in tandem with DOS.
Working infield Account Executives on client appointments and assist them with targeting, negotiating and closing new business.
Effectively communicate the complexities of our different advertising services to business owners and decision makers.
Assist Account Executives in growing key relationships with local and regional accounts and advertising agencies.
Create a positive work environment within sales department and work harmoniously with other departments within the company.
Manage and execute company sales system.
Lead weekly team meetings with DOS and conduct ongoing sales training.
Conduct weekly individual focus meetings (One-On-Ones) with all Account Executives.
Establish high standards and create an atmosphere that is conducive to sales excellence.
Applicants must possess the following:
Marketing or sales background, with proven success at finding decision makers, and guiding decisions, ideally five years of outside sales experience.
Must be a self-starter, goal driven and willing to work hard to achieve set weekly and monthly company goals.
Excellent communication skills - verbal and written with the ability to present to potential clients, often in a group.
Networking skills to help build relationships.
Previous media experience.
Previous digital sales experience.
Must have a professional appearance (required)
Must have transportation to meet required weekly meetings with valid drivers license and automobile insurance coverage.
Experience building strategic presentations and dynamically presenting them to clients.
Proficient with Google Drive, PowerPoint, Excel, and Microsoft Word, Youtube, and Outlook.
Compensation & Benefits:
Salary plus quarterly bonus opportunity.
Above average compensation including commission.
Excellent benefits including a 401K, medical packages including optional dental and vision.
Vacation time: One week after a year, two weeks after two years and three weeks after seven years.
6 paid holidays and one floating holiday per year.
Five illness days
Ongoing training opportunities for advancement.
Zimmer Radio is an Equal Opportunity Employer.Visit our website for information about our company and portfolio of products and company information, http://joplinradio.com/careers
---
1071

Business Development & Insights Associate – Dallas, Tx

The Radio Advertising Bureau (RAB) Business Development and Insights teams are responsible for advocating on behalf of the radio industry and improving radio's image among advertisers and agencies with a goal towards revenue growth. 
Core to this position is elevating the strategic and creative dialogue with advertisers, identifying opportunities for radio among the advertising community, creation of pro-radio materials to support RAB business development efforts.
The role will include the following types of activity:
Identify and propose potential business development opportunities with advertisers and agencies based upon current news, activity and events published by organizations such as ANA, 4As, ARF,AdAge, Adweek.
Create marketing-centric ideas for prospective businesses and categories for use in an insights based newsletter for RAB members.
Write pro-radio articles for RAB newsletters and blog - may include insights from various research sources such as Nielsen, Hoover's, Scarborough, Gfk MRI.
Search second and third party research organizations/websites to find information to be included in category and industry white papers/reports.
Work with internal teams to support efforts as they relate to advertiser and agency requests.
Create impactful materials for advertiser and RAB member presentations using both proprietary and published research as sources.
Help attract and secure speakers for RAB hosted industry events.
Skills required:
Highly motivated with strong presentation skills, creative writing skills and proficiency with Microsoft PowerPoint, Excel and Word.  Experience in media sales/promotion and with Nielsen, Scarborough, Gfk MRI, Kantar Ad Spender is a plus. College degree with 2-3 years experience in advertising/media.
Interested candidates should email resumes to: BDI@rab.com

The Radio Advertising Bureau serves more than 6,000 member Radio stations in the U.S. and over 1,000 member networks, representative firms, broadcast vendors, and international organizations. RAB leads and participates in educational, research, sales, and advocacy programs that promote and advance Radio as a primary advertising medium. The Radio Advertising Bureau is an Equal Opportunity Employer

---
1064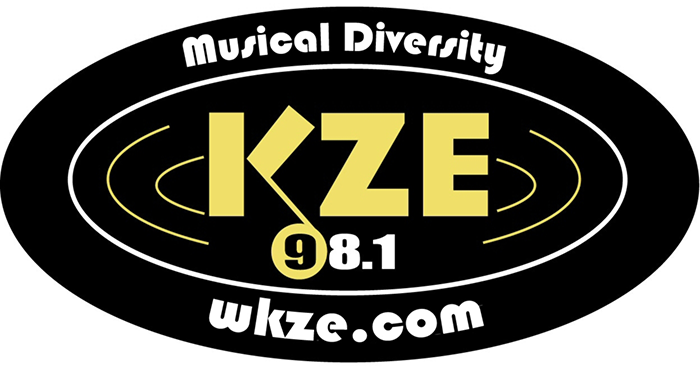 Sales

Sales in the Mid Hudson Valley of NY at an eclectic radio station!

Do you love radio sales, but maybe wish you could be at a station that was a little more in line with your musical tastes? Well, this might be just the opportunity you've been looking for. WKZE is a station that people love who love music, and that makes it a really fun and rewarding station to sell advertising on.

It's that rare station the prides itself on "integrity!" Really! For that reason, we only allow local advertisers on the air....that's right, no big boxes, no national advertisers.

To see if this might be something for you, give our stream a listen at 981kze.com.

And then, if you're intrigued, email me at will@wkze.com, or call the station at 845-758-9810 and ask for Will Stanley. Who knows, this could be just the opportunity you've been looking for.

WillPower Radio is an equal opportunity employer.
---
1046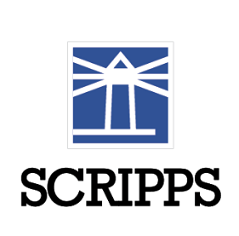 Sales Managers

Are you our next great Sales Manager?

At E. W. Scripps we work hard at creating a destination employer culture.

Do you enjoy recruiting, coaching and developing sales talent?
Have a proven track record of hitting and exceeding revenue expectations?
An innovator who has a passion for your clients and their success?
We offer industry leading resources and advancement opportunities. Love to win? Join us.

Referrals or letters of interest held in confidence. EOE Send an email to: chris.protzman@scripps.com.

---
For information on filling your open position using RAB Classified Ads, please contact Jean Hetherington at 972-753-6767 or JHetherington@rab.com.