RAB Job Postings: Your Recruitment Source
1035

Account Executive with List Sacramento

Entravision Sacramento is looking for radio a seller with an affinity and experience selling the CHR format Hit Music Station Hot 103.5FM. Duties include also include selling Wolf 101.9FM, and top Spanish language stations Jose 104.3FM and Tricolor 99.9FM. Ideal candidate is a strong- willed, forceful, and determined sales professional who can call on local businesses to sell integrated marketing solutions that include radio, digital and event marketing. Candidate will manage an existing list as well as COLD- call for new business development. Must have strong communication and presentation skills to develop customized marketing plans that include research. The ideal candidate is customer- focused and able to adapt to different selling situations. Periodic client entertainment is required.

Salary: Guarantee –Draw Commission Structure-generous commission and bonus structure in the industry. Candidate must prospect and develop new business Knowledge of Wide Orbit, Nielsen, Salesforce as well as Microsoft Office.

Send your resume and cover letter and salary requirements to: evcsacjobs@entravision.com .

Entravision Communications is an Equal Opportunity Employer (EOE). Women and minorities are encouraged to apply. Entravision Communications Corporation participates in the E-Verify system operated by the US Department of Homeland Security and the Social Security Administration and will use E-Verify to confirm work eligibility for all new hire employees.
---
1011

Sales Manager Wanted for North Illinois Stations
Mendota Broadcasting is looking for an experienced general sales manager for our seven-station cluster in LaSalle-Peru, IL. This manager will coach a team of veterans as well as recruit and train sellers in all areas of sales.

The manager must be face-to-face with sellers and clients and should be experienced in direct and agency sales. Our stations are family-owned for 30 + years. We know sales is the hardest job there is; that's why we support sales with the top stations in the market, big contests, and little bureaucracy.

Compensation includes salary, health insurance, paid vacation, sick days and incentives.

We subscribe to ratings and our market population is over 130,000. LaSalle-Peru is at the intersection of I-80 and I-39, and an hour-and-a-half from Chicago. Starved Rock State Park is one of the states' most popular destinations and just one of many parks in the area.

Even though we're a short drive from many large cities, we have very little radio competition. Illinois has no 100,000 watt stations, and there are no commercial 50,000 watt stations in our area.


Email letter and resume to advertising@studstillmedia.com.



---
1006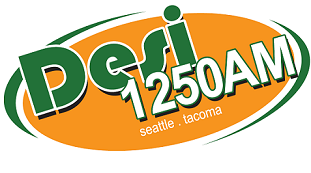 Market Manager

DESI 1250 is coming to Seattle! Universal Media Access seeks a manager to run operations and sell marketing solutions. Candidates should have a minimum of three years broadcast experience, three years sales experience and a strong knowledge of the local community.

Resume in confidence to: BSaurer@MercuryCapitalPartners.com .

---
For information on filling your open position using RAB Classified Ads, please contact Reba George at 972-753-6743 or rgeorge@rab.com.