1100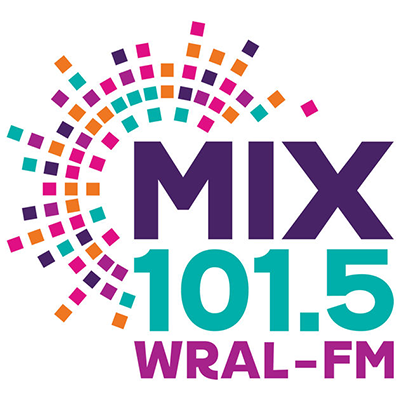 Sales Manager
WRAL-FM, MIX 101.5, is a community-oriented powerhouse radio station that attracts an enormous, loyal Triangle audience that relies on us for credible service elements (news, traffic, weather) and a variety of music that makes them feel good.  Our sales staff uses a consultative approach that focuses on uncovering the critical needs of potential clients, then designing logical solutions that incorporate elements across multiple platforms. 
This is a full-time role based in Raleigh, NC that reports to the station's Director of Sales. 

YOU MIGHT BE A FIT IF YOU…
Pretended to host your own radio show as a kid
Get a little excited thinking about negotiating your next car deal
Woke up at 3am last night to write down a really great idea
Tried to fix something with a wad of gum and a paper clip
 Are passionate about coaching, training, and playing a critical role in professional development
Work hard, think fast and have fun
Want to win all the time, including that time you played ping-pong with a 6-year old
PRIMARY DUTIES AND RESPONSIBILITIES
Coach account executives in the field on appointments spanning the various stages of the sales cycle.
Conduct account-focused 1:1s to help account executives create solutions-based marketing plans, collaborate to grow existing clients, assist in the approaches of new prospects, and set a clear path for each account executive to achieve their revenue goals. 
Recruit, train and grow great talent. 
Work closely with Programming and Promotions departments to create, develop and grow new station events and sponsorship opportunities.  
Lead by example in cultivating a positive, productive, successful working environment for the sales staff. 
Intense focus on new business development to achieve overall monthly, quarterly and annual station budgets. 
Bachelor's degree, valid driver's license with clean driving record, and pre-employment drug screening are required. All candidates must apply

HERE

EOE M/F.  All Capitol Broadcasting Company properties are tobacco free. Capitol Broadcasting Company participates in E-Verify.

Capitol Broadcasting Company, Inc. is a diversified communications company which owns and/or operates WRAL-TV , WRAL Digital , WRAZ-TV, WRAZ Digital, WRAL-FM , WRAL-HD2, WCMC-FM, WCMC-HD1, WDNC-AM, WCMC-HD2, WCMC-HD3, WCLY-AM, WCMC-HD4, Microspace , CBC New Media Group and Wolfpack Sports Properties (a joint venture with Learfield) in Raleigh, NC; WILM-TV, WILT-LD and Sunrise Broadcasting in Wilmington, NC; The Durham Bulls Baseball Club, Bull City Hospitality and Bull Durham Beer Co., and the American Underground startup hub in Durham, NC; Holly Springs Salamanders in Holly Springs, NC; and real estate interests including the American Tobacco Historic District in Durham, NC, and Rocky Mount Mills in Rocky Mount, NC; and Professional Builders Supply (an equity partnership) in Morrisville, NC.

It is the policy of the company to be fair and impartial in all relations with employees and applicants for employment. No person will be discriminated against in employment because of race, color, religion, age, sex, military status, national origin, physical/mental disability, or any other characteristic protected by applicable federal or state law.

---
1099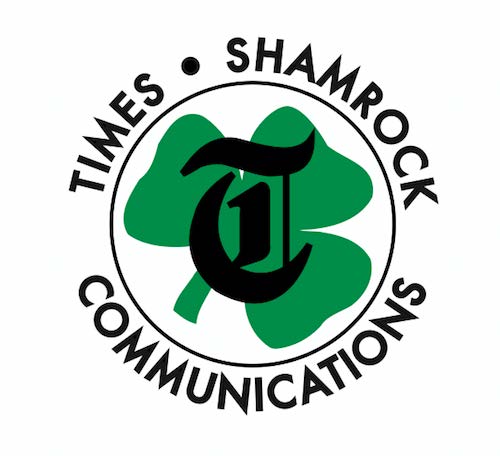 Director of Sales (DOS)
Scranton/Wilkes-Barre Market
Times-Shamrock Communications seeks a dynamic DOS for its three Northeastern Pennsylvania (NEPA) Radio stations headquartered in the historic Times Building in downtown Scranton.

The combined assets of Times-Shamrock's radio stations, four daily newspapers, outdoor advertising and digital marketing businesses reaches more NEPA consumers than any other media company in Northeastern Pennsylvania.

The successful DOS candidate will have complete responsibility for all local, national, NTR/event and digital revenue for Times Shamrock's market leading ROCK 107 (classic rock), ALT 92.1 (alternative) and 100.1/100.5 ESPN Radio (sports).

Combining our radio assets and industry leading digital products, you will inspire and drive our station group's revenue performance as well as develop comprehensive, outcome-focused client campaigns leveraging the significant reach of the entire Times-Shamrock media portfolio. Candidates must demonstrate a proven track record as a GSM/DOS/GM and possess exceptional managerial, recruiting and training skills. This is a significant leadership opportunity and the DOS will report directly to the COO.

Times-Shamrock is a 120 year-old, family owned and operated media Company. No bureaucratic layers, no regional managers. If the quality of your company is important to the quality of your life, we should talk.

Please email cover letter and resume to Mitch Dolan, COO, Radio & Outdoor, Times-Shamrock Communications. mdolan@timesshamrock.com

EOE

DRUG FREE WORKPLACE

---
1098

Director of Sales
STARadio in Great Falls, Montana needs a dynamic Director of Sales to oversee sales for our six radio stations.

The ideal candidate will have a track record of growing market share by creating integrated marketing solutions, developing client relationships, coaching account executives and generating revenue. They will develop and maintain strategies to ensure revenue growth for the stations.
Recruit and attract top sales talent
Communicate effectively to build and maintain successful internal and external relationships with reps, buyers, planners and clients.
Take full ownership of station budgets and revenue goals and develop strategies to improve sales year over year.
Develop targeted, customer focused marketing solutions using multiple media products including but not limited to radio, web, mobile and social media.
 
Develop sales team through mentoring, goal setting, training and other management practices. Work in compliance with Company policies and procedures.
A minimum of five years successful sales experience, including two to three years as an effective manager, directing the accomplishment of sales objectives, preferably in broadcasting.

Highly computer literate in all Microsoft Office products and ideally has experience with Marketron. Possess excellent oral, written, presentation and interpersonal skills. Capable and willing to resolve unexpected problems and be flexible to perform unscheduled assignments. Project an appropriate professional appearance and demeanor.  Maintain a valid driver's license and proven ability to safely drive personal vehicle without exposing company. risks

If you are ready to direct and lead our sales team, then you may be that energetic person we are looking for. You will be expected to carry and maintain a list, as well as bring new business to our company. Must be able to bring fresh sales and promotional approaches to the table. Media experience is preferred. Salary/commission structure negotiable.
Please send all resumes to: jsenst@staradio.onmicrosoft.com. 

STARadio is an Equal Opportunity Employer
---
For information on filling your open position using RAB Classified Ads, please contact Jean Hetherington at 972-753-6767 or JHetherington@rab.com.