1205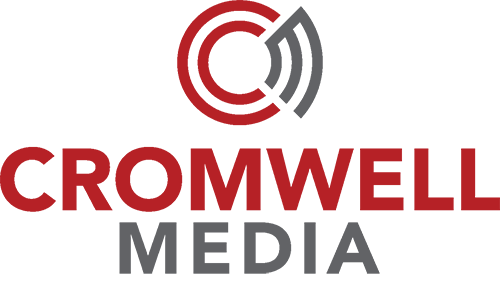 Stations/Sales Manager
Decatur, IL
If you have a reason to be in Central Illinois and if you are a "selling manager", Cromwell Group, Inc of Illinois may have a great position for you.  Decatur is a wonderful community on I-72, 30 minutes to both Springfield and Champaign. Small staff with 8 formats, including a Crystal Award Winner. Not a turnaround, but a turn-up. Group is in the black with upside. Needs a selling leader with solid business experience and digital knowledge to move forward. We have 7 formats including four FMs (105.1 WEJT – JACK , 106.7 WZNX - FOX, 93.1 WYDS - PARTY, 100.9 WZUS - TALK) and four HD formats with big translators (95.5 MAGIC- Urban, 98.1 GRIZ-Country,  106.3 The BUZZ – ALT ROCK , 93.5/106.3TheGAME – ESPN Sports). This is a position where you can make a difference and see it.  It is not a position for a "behind the desk, ratings or transactional" seller. It is a "roll up your sleeves, serve the community, be a leader, get the job done" position like is always appreciated in a smaller community of 100,000. Base plus bonus and good benefits for the right person.
Candidate must be community involved and be able to lead by example. Tell us your ties to central Illinois and we will respond.

E-Mail Resume and cover letter to: CromwellManager@CromwellMedia.Com.
Equal Opportunity Employer
---
1204

Account Executive
Are you a sales executive looking to make a splash in the #1 media marketing in the country?  If so, New York's top-rated News/Talk station, 77 WABC is hiring account executives to join one of the most iconic radio stations in the country. 
WABC Radio is a family-owned station, with full cross-platforms solutions across audio, digital, events and out of home signage opportunities.  Our personalities are some of the most popular and trusted in the New York Market.  We are looking for motivated, self-starters who know how to prospect and secure meetings with top marketing executives.  You will play a key role in targeting new advertising partners across a wide area of vertical categories.  If you want to earn high commission rates 77 WABC and be a part of a growing media company, Red Apple Media look forward to hearing from you.  
Responsibilities:
Prospect and set up meetings with marketing leaders
Responsible for identifying potential clients and developing new businesses through networking and cold calling. 
Delivers effective sales presentations
Track your performance through our CRM system
Stay on pace to meet or exceed monthly and quarterly budgets
Maintains client communication and ensures client satisfaction
Manage the process of entering orders, resolving billing issues, submitting weekly revenue projections
Generates revenue and meets/exceeds established sales targets.
Candidate must drive their own vehicle with a valid driver's license and state-mandated auto insurance
Requirements:
Top performer with proven track record of over-achieving goals
Superb interpersonal, communication and listening skills with the ability to build relationships
Highly competitive, resourceful and able to overcome challenges
Appreciation for process, performance measurement and a results-oriented sales approach
Ability to prospect new clientele by networking, cold calling, canvassing or referrals
Bachelor's Degree
What We Offer:
Competitive compensation with uncapped earning potential
Medical, Dental and Vision Insurance package
401(k) for the long term
Paid vacation and holidays
Great work environment
Red Apple Media is an Equal Opportunity Employer
Job Type: Full-time
Pay: $70,000.00-$90,000.00 per year, eligible for commissions
---
1202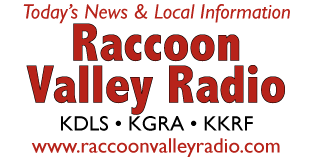 General Sales Manager
The Suhr Management Services group, an 7 station radio and digital media group in Central Iowa, is looking to add a General Sales Manager to our team. If you are interested in working for a familyowned business with proven systems and processes in place to help you succeed, KEEP READING.
Our Raccoon Valley Radio group of stations located in the Perry, Stuart, and Jefferson Iowa area, is Suhr Management Services newest group of stations, with a proven history of success and lots of upside and growth. This group is looking for a General Sales Manager that is PASSIONATE ABOUT RADIO with a proven history of radio experience. A history of working in radio is a requirement. We want someone willing to connect to the LOCAL community on a personal and business level. Using our sales style and proven systems.
We are full service, LOCAL, and heavily respected part of our LOCAL communities. Focused growing LOCAL businesses with proven marketing systems.
This full-time position includes:
Opportunity for you to grow in leadership to the next level of success
Proven processes and systems for you to learn and follow your way to success.
Salary plus Commission, Guaranteed not to earn less than $7,000 per month + Health Benefits + Time off
On going training and support.
Access to the ownership group and will be working directly with the Local GMs.
To apply e-mail your resume to Ted Feldman, Executive VP and Director of Sales at TedFeldman@kniakrls.com
All applicants must be willing to relocate to our local communities. Suhr Management Services and Raccoon Valley Radio are Equal Opportunity Employers.
---
1196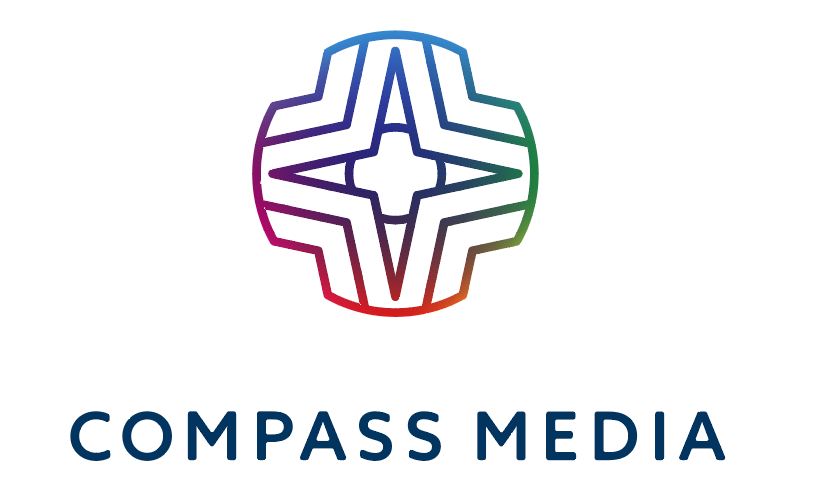 Based in the beautiful Cayman Islands, Compass Media is a full-service media company with endless exciting opportunities to collaborate on interdepartmental initiatives. As a rapidly evolving company, Compass Media is the perfect place for the multi-faceted professional looking to, not only sharpen their current skillset, but expand their industry knowledge and experience. With a team of synergetic and innovative professionals surrounded by the crystal-clear Caribbean Sea… it's a no brainer, right? See what it's like to work in paradise!
SALES REPRESENTATIVE
A Sales Representative is responsible for preserving and growing the company revenue by building and maintaining strong relationships with the clients and community.  They will design creative solutions to support client marketing strategies and manage projects from conception to completion. The functions of this role will include but not be limited to the following duties & responsibilities:
Preservation and generation of sales revenue
Creation/Compilation of full proposals and presentations based on customers' needs considering both traditional and digital products and strategies
Creating and building cross-platform ad programs
Effectively communicating with all levels of advertisers
Presentation of proposals to the customers 
Entering client's orders in Ad Sales Genius system
Planning and creating client's artwork including sourcing materials from the client and working within often tight deadlines 
Working with a sales support staff member for final approval of artwork and placement of ads in the system
Management of projects from conception through completion
Working closely with the Accounts Receivable Team to assure timely collection of moneys owed the company
Effectively projecting and forecasting sales
Working directly with team members and managers to reach their personal and team goals
Prospecting and uncovering new revenue opportunities – printing, events, content, web services
Working Events (often outside traditional hours) as needed 
Experience Required
5 years' experience in external and direct sales experience in publishing and media which includes radio
Previous account management experience of a senior level, including effective presentation of proposals to customers, is essential
Demonstrable experience at a corporate level, with highly developed multi party negotiations skills
Experience with Microsoft Office Suite is essential
Experience in AdSales Genius and Marketron software would be ideal
Must be versed in both traditional and digital products and strategies with demonstrated ability to create and build cross-platform ad programs
Qualifications
Must be self-motivated, proactive with can-do attitude and exemplary work ethic and able to excel under strict deadlines both independently and/or in a team
Ability to work flexible and often long hours as required and work to strict deadlines for
publication schedules
Must be proficient in grammar, syntax and the professional use of the English language
Must hold a valid driver's license and have use of own vehicle
Must be a creative thinker and problem solver
A demonstrated passion for journalism & media would be an asset
Benefits
Remuneration range dependent on experience with an attractive commission structure.

Applicants should email their cover letter and CV to   people@compassmedia.ky.
Only applications received to this email will be accepted.
EOE
---
For information on filling your open position using RAB Classified Ads, please contact Jean Hetherington at 972-753-6767 or jhetherington@rab.com.