RAB Job Postings: Your Recruitment Source
1021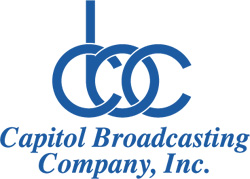 Radio Account Executive

WRAL-FM (MIX 101.5) in Raleigh, NC is seeking a sales professional with a positive outlook, incredible drive, a thirst to learn, and sales experience. This position will focus on managing and growing existing radio station and digital media accounts while also developing new business. In today's modern media landscape we are seeking a candidate who is eager to learn about and sell new ways to reach our listeners and customers to our current and new clients. Candidate must have strong phone skills, presentation abilities, communication skills, and diligent follow up. This individual must also exhibit strong people skills, problem solving ability, be creative, computer literate, and have excellent prospecting and strong organization skills.

The successful candidate must have two to three years of sales experience. A college degree, valid driver's license with clean driving record, and a pre-employment drug screening are required. To be considered for this position all candidates must apply online at http://www.capitolbroadcasting.com/careers/
EOE M/F. All Capitol Broadcasting Company properties are tobacco free. Capitol Broadcasting Company participates in E-Verify.



---
1020

Corporate Sales Trainer

West Virginia Radio Corporation is looking for a talented, motivated teacher for the position of Corporate Sales Trainer. The successful applicant should have at least five years in media, or related, sales experience. He or she should be able to recruit, train and help grow prospects into competent and performing sales professionals. The ability to organize, create and execute training programs for new sellers and continuing education programs for seasoned sellers is a must. Besides recruiting and training new sales talent for our 32-station group located in eight physical plant locations, the Corporate Sales Trainer would also be responsible for the creation and deployment of both customer service and customer retention programs. The Corporate Sales Trainer will report directly to West Virginia Radio Corporation upper management and will be located in the corporate offices in Morgantown, West Virginia. The proposed employment package includes health insurance, travel allowance, 401K and additional employee benefits.

Send your cover letter and resume to: jhart@wvradio.com.

West Virginia Radio Corporation is an equal opportunity employer.
---
1019

General Manager

The General Manager of the Hillsdale College Radio Station oversees the management and operation of Hillsdale College's new campus radio station, 101.7 FM, WRFH (Radio Free Hillsdale). This person will be involved at every stage of broadcast operations, including station programming/management, commercial productions, digital audio editing, traffic, and station promotions.

The General Manager will always be supportive of the mission of Hillsdale College, and will be responsible for properly maintained program content that is to be conformed to the College's established brand standards and guidelines.

The successful candidate will develop a broadcast program that involves students and helps them learn both the rhetorical ability to communicate across the medium as well as the basic technical skills of running a station. The position requires someone with experience operating a radio station, is familiar with basic FCC requirements, and has the ability to develop and teach classes.

Necessary qualifications include a passion for radio, working with young people, and Hillsdale College.

If you wish to be considered, please send resume, letter of interest and three references to dbrown@hillsdale.edu .


The link to the job description is at http://www.hillsdale.edu/file/hr/jobs/RadioManager.pdf
---
1011

Sales Manager Wanted for North Illinois Stations
Mendota Broadcasting is looking for an experienced general sales manager for our seven-station cluster in LaSalle-Peru, IL. This manager will coach a team of veterans as well as recruit and train sellers in all areas of sales.

The manager must be face-to-face with sellers and clients and should be experienced in direct and agency sales. Our stations are family-owned for 30 + years. We know sales is the hardest job there is; that's why we support sales with the top stations in the market, big contests, and little bureaucracy.

Compensation includes salary, health insurance, paid vacation, sick days and incentives.

We subscribe to ratings and our market population is over 130,000. LaSalle-Peru is at the intersection of I-80 and I-39, and an hour-and-a-half from Chicago. Starved Rock State Park is one of the states' most popular destinations and just one of many parks in the area.

Even though we're a short drive from many large cities, we have very little radio competition. Illinois has no 100,000 watt stations, and there are no commercial 50,000 watt stations in our area.


Email letter and resume to advertising@studstillmedia.com.



---
1006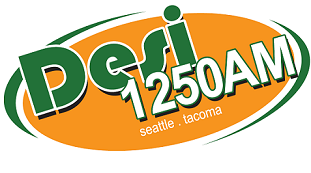 Market Manager

DESI 1250 is coming to Seattle! Universal Media Access seeks a manager to run operations and sell marketing solutions. Candidates should have a minimum of three years broadcast experience, three years sales experience and a strong knowledge of the local community.

Resume in confidence to: BSaurer@MercuryCapitalPartners.com .

---
For information on filling your open position using RAB Classified Ads, please contact Reba George at 972-753-6743 or rgeorge@rab.com.