RAB Job Postings: Your Recruitment Source
1000

Local Sales Manager
The Milwaukee Radio Alliance has an immediate opening for a Local Sales Manager to lead a team of sellers and directly oversee the local sales efforts of our Alternative Rock station FM102/1 (WLUM-FM), Adult Contemporary station B93.3 (WLDB-FM), and Rhythmic Oldies station "The Party" (WZTI-FM/AM). We're looking for a Local Sales Manager to lead a sales team to achieve their radio, online and NTR goals while carrying a list. The LSM needs to develop and execute a plan to exceed revenue goals and grow new business. Candidate should be solution oriented and customer focused. Minimum 5 years sales experience, with past sales management experience a plus.
Contact Keith Bratel at keith.bratel@milwaukeeradio.com
Milwaukee Radio Alliance is an equal opportunity employer.
---
999

Alpha Media-Dayton Looking For Great Sellers!
Alpha Media – Dayton is seeking a dynamic, results-oriented Account Executive with a proven track record of building and maintaining on-going relationships with existing clients through the entire sales cycle. The ideal candidate must possess proven business development and sales experience. The Account Executive must be a self-starter that is able to work with clients to meet marketing objectives and sell the value of Alpha Media local radio and digital brands.
Requirements of this position may include the following:
A proven track record delivering strong and consistent sales growth while consistently exceeding revenue targets.
Strong written and oral communication skills.
The ideal candidate must thrive in a fast-paced, high-growth, rapidly changing culture and environment.
The role requires an enthusiastic and hardworking person who exudes passion for Alpha Media's unique platform and value proposition.
Preference may be given to candidates who have the above experience plus the following:
Experience building strategic presentations and dynamically presenting them to clients.
Experience and knowledge of Microsoft Office programs.
Radio or media broadcasting experience.
Send your resume and cover letter to Keith Wright at Keith.Wright@alphamediausa.com
Alpha Media is an equal opportunity employer.
---
978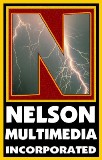 Chicago Suburban WSPY FM seeks Station Manager
If you are successful, high energy, organized, a great communicator and always strive to be a true professional, this position is the opportunity you have been looking for.
Qualified candidates will have:
A solid background in many aspects of radio and a successful track record in sales.
Sales experience should include a minimum of 2 years as sales manager.
Radio experience in small to mid sized market is a must.
Qualifications:
Staff Management
Budgeting
Sales
Long term goal planning
Management of Promotions
Benefits:
Compensation is base plus commissions and bonuses.
Send your resume and cover letter to Beth Pierre at careers@nelsonmultimedia.net explaining how you fit our needs and will bring value to our operation.
WSPY is an Equal Opportunity Employer.
---
For information on filling your open position using RAB Classified Ads, please contact Brooke Williams at 972-753-6730 or brooke@rab.com.