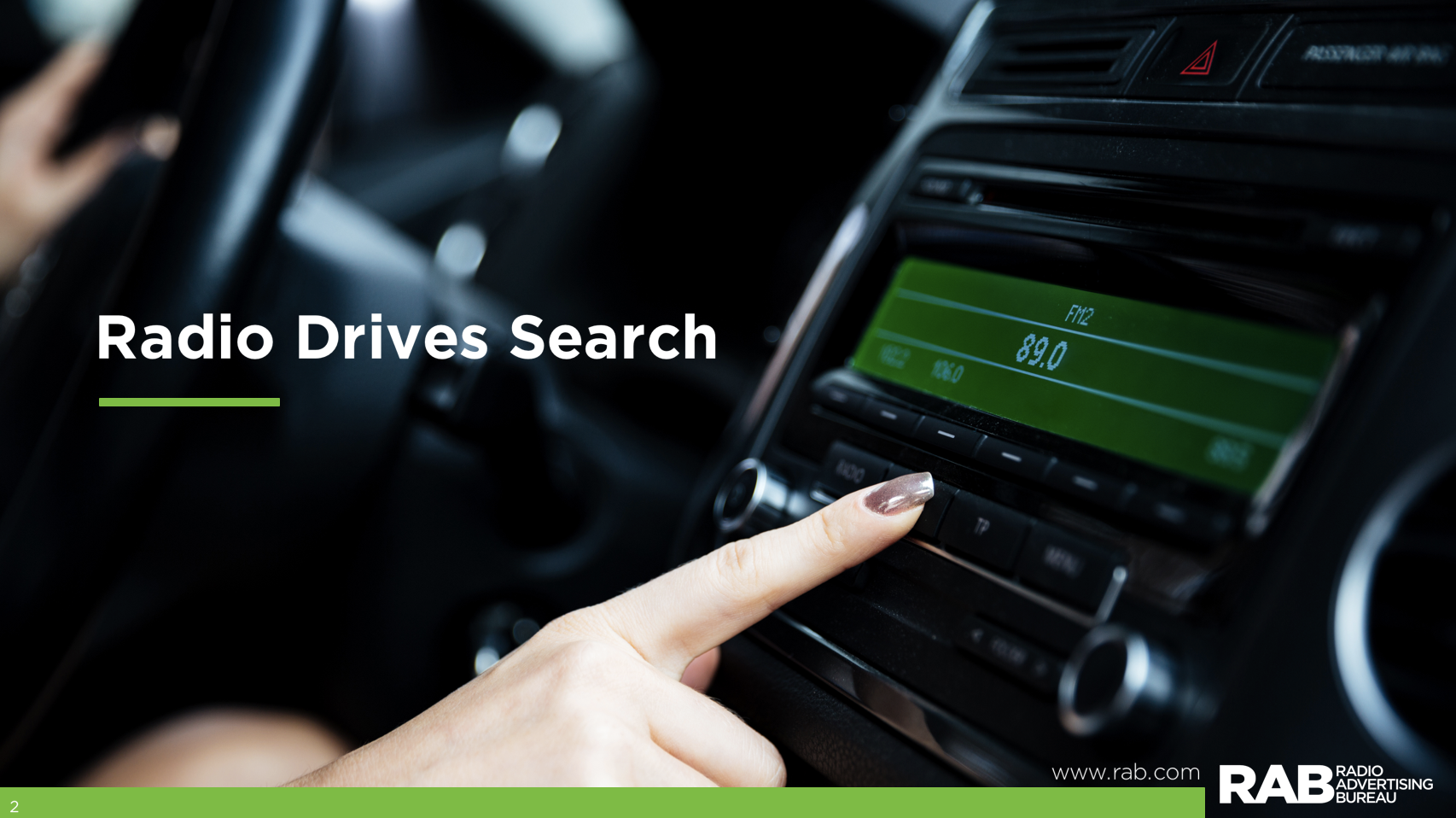 Radio Drives Search
In today's digital world, consumers' path to purchase almost always includes using a search engine. In fact, according to recent Forrester Research data, 71% of consumers begin their journeys by using a search engine to discover new products and services (initiation), and 74% report using a search engine for consideration and purchasing (research, comparison, transaction). One of the most common questions posed to the Radio Advertising Bureau (RAB) by its members and advertisers is: Does radio advertising drive online behavior? Does radio advertising drive search? RAB commissioned the Radio Drives Search study because it was important to not only qualify, but quantify radio's ability to drive online behavior – namely search.
Get the Executive Summary. Click below.
Download the Executive Summary
Get the Power Point deck and more. Click below to sign in.
Radio Drives Search - Members Only