1191

Local Sales Manager
It's been quite a ride the last year, but our economy is improving and with that comes more opportunity.

The Miller Media Group, an 8-station radio and digital media group in Central Illinois, is looking to add a Local Sales Manager to our team. If you are interested in working for a family-owned business who treats everyone as part of the family, pay attention now!

We have long been a respected member of the community, helping to grow local business through our marketing programs.

This full-time position includes:
a base salary and commission
training and support
a fun, thriving atmosphere.
If you enjoy meeting new people, like a fast paced, ever changing career with growth potential along with the ability to earn an above average compensation, then this is definitely worth consideration and a conversation. It can never hurt to talk.

Send an email to  blake@mediastaffingnetwork.com.

This could be the most life changing e-mail you ever make!  The Miller Media Group is an equal opportunity employer.

---
1187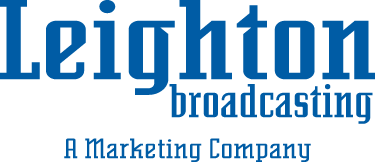 Sales Manager
St. Cloud, MN
In the Sales Manager role, your primary duties are to achieve or exceed market revenue goals and lead the development of members of the sales team.
Responsibilities and Duties:
Lead and prepare for weekly sales meetings
Attend meetings with account executives with their clients
Create revenue generating sales ideas for broadcast, digital and events divisions
Daily usage of software programs to measure overall revenue growth and account executive progress
Lead, manage and hold accountable account executives
Own financial metrics of the sales department including pricing inventory, expense management, weekly revenue, pacing and forecasting
Exude passion, energy and enthusiasm about Leighton Broadcasting and opportunities for business within our company to help clients achieve their business goals.
Qualifications:
Experience as a proven sales leader in the role of account executive or higher
Proven sales leader
Comprehension of overall marketing opportunities including digital, event and broadcast
Strong communication skills
Microsoft 360 Office Suite
Leighton Enterprises offers a 401K Plan, ESOP, Health, Disability and Life Insurance, Comprehensive Training Programs and vacation time. We are an Equal Opportunity Employer. We are an organization that actively gives back to our community though our people, time, talent and treasure.
If you are interested in this great opportunity, please click the button below or submit your resume to Jobs@leightonbroadcasting.com
---
1188

General Sales Manager
Johnstown, PA
Job Description:  Provide leadership to the station's local sales efforts by giving direction, training and feedback to the sales team.  Assist all Account Executives in maintaining, prospecting and developing local and regional direct and agency clients, as well as new business revenue, digital revenue and event marketing to assure annually established sales goals are met.  Assist in hiring, training and development of the sales department for Forever Media's WKYE, WFGI, WNTI/WNTJ, WJHT, WRKW, and WCCL radio station (s).
A minimum of two years of media sales experience is preferred with a proven track record of success in consultative/strategic locally focused selling.
Develop and implement a sales plan that will meet station's revenue goals with emphasis on new business.
Possess highly developed training and coaching skills including strong skills in organization, delegating, training, interviewing and motivating a sales team.
Demonstrate high energy level and aggressive attitude toward sales, sales training and education, and client relations.
Develop and maintain effective communication with everyone with whom they must interact during the performance of assigned job responsibilities.
Compensation: Negotiated salary and overrides / bonus program based on sales performance.  Apply at careers@forevermediainc.com

* Forever Media, Inc., Forever Media of Ohio, LLC, Forever Media of MD, LLC and Forever Media of DE, LLC and their affiliates and Radio Station(s) do not and shall not discriminate, in any manner on the basis of race or gender, respecting their recruiting, employment or advertising practices.

---
1181

Account Executive
Experience needed:

QUALIFICATIONS: High school graduate; college preferred. Minimum 2 years' experience in sales/marketing; Experience in online marketing & digital assets is required; previous radio sales experience preferred; must have basic knowledge of Microsoft Office. Requires valid driver's license, vehicle insurance, and dependable transportation. Must possess excellent organizational/time management skills. Must be self-motivated, self-disciplined, have a positive attitude and be an effective communicator and story teller.
Job Description:
-ESSENTIAL DUTIES & RESPONSIBILITIES include the following:
Generate revenue through ad sales on air, and online revenue through streaming, banner display, and other digital properties.
Experience in email marketing, banner display, retargeting, and social media Contact prospective customers to sell radio packages for broadcasting station inclusive of commercial spot inventory, digital and streaming packages and non-traditional revenue.
Spend at least 75% of work time engaging in sales and solicitations outside of the office.
Proactively prospect and perpetually grow their contact list Build business from advertisers who have local marketing budgets
Responsible for exceeding sales budget and collection of sold accounts.
Maintain account lists while soliciting new business.
Prepare promotional plans, sales literature, and advertising proposals.
Develop and maintain relationships with clients by providing top quality service.
Investigate and resolve customer problems.
Communicate with other departments to assure quality service in placing orders and arranging promotional events.
Attend sales meetings, training sessions, and client remotes.
Performs all other tasks perceived, assigned, and/or required that contribute to the smooth running of the department and to the achievement of departmental and station goals.
Submit Resumes to: careers@kjlhradio.com
---
For information on filling your open position using RAB Classified Ads, please contact Jean Hetherington at 972-753-6767 or jhetherington@rab.com.