1174

Radio Account Executive
99.9 The Fan is a heritage Triangle community powerhouse ESPN affiliate radio station that provides credible service elements (news, traffic, weather), sports coverage, and a lineup of local engaging on-air talent to an enormous, loyal Triangle audience. 

Our sales staff uses a consultative approach that focuses on uncovering the critical challenges facing potential clients, then designing logical solutions that incorporate strategic elements across multiple platforms. As a Radio Account Executive, you would also be able to sell our full suite of digital products. Organization, creativity, persistence, integrity, accountability, and positivity are among key skills and traits necessary for success in this position.  This is a full-time role based in Raleigh, NC that reports to the station's Sales Manager.
YOU MIGHT BE A FIT IF YOU…
Take pride in exceptional customer service
Specialize in building strong, mutually beneficial business relationships
Set out to learn something new every day
Work hard, think fast and have fun
Enjoy developing creative solutions
ESSENTIAL SKILLS AND EXPERIENCE:
Minimum 2 years of sales experience (broadcast or media preferred)
Excellent written and oral communication/presentation skills
New business development experience: Strong desire to prospect and create new business opportunities across on-air, event and digital platforms
Proven track record of achieving overall monthly, quarterly, and annual sales goals
Led by example and helped cultivate a positive, productive, successful working environment as a team player on any sales staff you were a part of
A valid driver's license with clean driving record and pre-employment drug screening are required.

All candidates must apply online at https://app.jobvite.com/j?aj=o78tcfwE&s=RAB
EOE, M/F. All Capitol Broadcasting Company properties are tobacco free. Capitol Broadcasting Company participates in E-Verify.
---
1173

MANAGER OF SALES & SUPPORT
LOCATION: IRVING, TX
JOB SUMMARY:
Account Manager is RAB's CRM and sales process management tool in use by more than 5,000 Radio Sales Managers and Account Executives.  The Manager of Sales and Support will be directly responsible for Account Manager program demonstrations, deployments, outbound sales efforts, and tier 1 and 2 level support.
RESPONSIBILITIES:
Responsible for new customer acquisition:

Demonstrates Account Manager CRM software to prospective Radio station clients, typically management level sales executives.
Upon success sell thru, plans and assists with execution of deployment, training schedule and follow up.
Provides tier 1 technical support covering basic questions and user id and password assistance.
Provides tier 2 technical support covering high-level questions regarding program use, basic consulting as it relates to CRM deployment and adoption and low level, non-critical program errors.
Assists with new user training.
Monitors requests for service to assure 100% fulfillment of technical support.
Works with other RAB teams to assist in the planning and execution on marketing programs.
Provides feedback to programming and development concerning program enhancements and upgrades.
QUALIFICATIONS:
Microsoft Office, including PowerPoint and Excel, WebEx type presentation software, and experience with RAB Account Manager or other similar CRM software
Knowledge of Radio sales and marketing is highly desirable
Superior oral and written communications skills
Superior organizational skills
Interested candidates should forward resumes to BDI@rab.com
The Radio Advertising Bureau serves more than 6,000-member Radio stations in the U.S. and over 1,000 member networks, representative firms, broadcast vendors, and international organizations. RAB leads and participates in educational, research, sales, and advocacy programs that promote and advance Radio as a primary advertising medium.
---
1172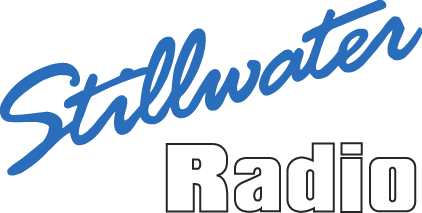 Sales Manager
Big 12 Market!
Stillwater Radio, Flagship Radio for Oklahoma State Sports since 1947, seeks a Sales Manager for our 5 station cluster.

Our family owned heritage stations are billing and ratings winners, due in part to our long standing in our great community.

Stillwater is a desirable small market environment and Big 12 college home of ever growing OSU! Excellent staff and facilities in place.

Qualified candidates will possess proven sales hiring, training and management skills. Become part of our team and rediscover why you got into radio to begin with! All responses treated with confidentiality.

Email resume to Robert Mahaffey:

rbmahaffey@sbcglobal.net

or call 417-883-9180. E.O.E.
---
1160

Account Managers
Why would you want to sell radio advertising?  According to the latest numbers from Nielsen, Americans now spend an average of over 11 hours daily consuming media. Radio is the most common form of media people take in . . . 92% of people listen to the radio in an average week. What does this have to do with you? ARG is a place where you can exceed your earning goals by selling what Americans consume the most…radio!  Selling radio advertising is fun and it is a great career choice that allows your creative juices to flow. In addition, you get to work with a team that LOVES what they do, all while earning substantial income.
Adams Radio Group is searching for experienced and entry level Marketing Consultants for the following markets:
Fort Wayne - Suburban Chicago - Salisbury – Ocean City - Tallahassee - Las Cruces
We have full clusters in our markets reaching every demographic with our music formats.  If you are experienced and not currently in a position that meets your personal needs or earnings goal, we would like to speak with you.  We will provide you with all the tools necessary to help companies of all types and sizes reach their marketing goals.  If you are thinking about career in media sales…we want to hear from you too!
ARG is an equal opportunity employer.  We provide a full benefits package including a 50% matching 401K and immediate vesting and company paid BCBS.  We also provide the best training in the industry with CSS (Center for Sales Strategy) and RAB.  In addition, on your one-year anniversary, you will receive a performance bonus up to $5,000!  Interested?  Please send your resume and cover letter to:

careers@adamsradiogroup.com
EOE
---
For information on filling your open position using RAB Classified Ads, please contact Jean Hetherington at 972-753-6767 or JHetherington@rab.com.