1178
Market Manager
Elmira/Corning, NY 
Are you ready to take that next step with your career?

Has "Corporate Radio" squeezed the joy out of your work life?

Seven Mountains Media is a media company with an award winning creative team and a robust digital platform. We are growing! Come join us!

We seek a Market Manager for the Elmira - Corning market. We have a  market dominant cluster with 6 on- air products serving the vast Twin Tiers of New York State - over 250 miles of coverage via 22 signals. It's a great place to live, work and play!

If you are a passionate, sales-driven leader who believes in great creative solutions and that quality local programming wins ,this may be the opportunity for you! We have the market's top stations and a great staff!
7MM provides unmatched support. This is a unique opportunity to join a great group.
Experienced MMs are encouraged to apply, as well as sales leaders ready to take the big step. 
We are not "Wall Street Radio"....7MM is a female-owned family media company. Radio runs through our veins. Does this sound like a good fit for you? If so, let's talk!

Send your resume in strict confidentiality to COO /Jim Loftus at GreatGig@7mountainsmedia.com

7MM is an EEO.
---
1179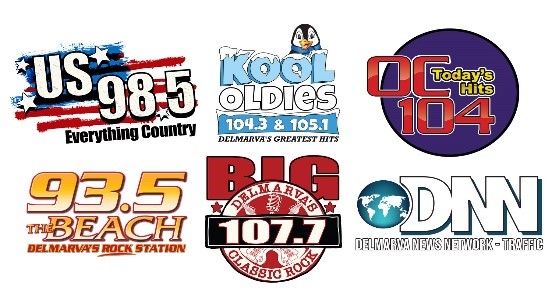 Adams Radio Group
OM/On-Air - Salisbury/Ocean City, MD
Tired of the corporate chopping blocks? 
Come to work in a place where culture matters. Work shoulder to shoulder in a building full of people who care about what they do and how they do it.
Adams Radio Group is seeking a dynamic and talented on-air personality who can program our top station(s) and manage the operations of 5 stations as an Operations Manager.
Adams Radio Group-Salisbury/Ocean City, MD is one of the market leaders in radio broadcasting and offers unique digital opportunities with forward thinking management and ownership. The position offers a competitive compensation package along with health insurance benefits & 401K. Delmarva Peninsula is one of the most scenic and beautiful places in the Country to live and work, and this is very much a "Radio Town." We have a great company culture that is committed to innovating, adapting, and most importantly engaging with our community and listeners in new and distinctive ways.
Reach out to the General Manager, Johnette Cochran via email with resumes jcochran@argdp.com
EOE
---
For information on filling your open position using RAB Classified Ads, please contact Jean Hetherington at 972-753-6767 or JHetherington@rab.com.