1153

SALES MANAGER
Capitol Broadcasting Company's WRAL-FM (Hot A/C), WCMC-FM (All Sports) and WCLY (AAA) have a rare opening for a results/goal driven Sales Manager.  We are looking for a Sales Manager who can innovate, lead, strategize.
Our family owned company remains one of the most innovative broadcast companies in the country.  Our portfolio of products to lead and manage is vast – far beyond traditional radio sales.  You will be responsible (along with our other Sales Managers) to lead our team to success with platforms that include traditional radio, digital audio platforms (podcasts/on-line stream), a complete digital portfolio of products, and analytical tools to track results and delivery.  A successful candidate should be well versed in selling digital AND audio together. 
We are looking for a hands-on sales manager that will follow our systems in place for success and lead others to their goals.  Weekly in-field coaching, one on one coaching and creative prospecting skills are essential.
Our best employees and managers possess these traits:

You must be creative, curious and competitive.
You must possess a hands-on/on the street attitude.
Ability to bring solutions – not problems.
Can communicate honestly, bravely.
Recognize urgency.
Possess a "owner mentality"
Can "drink from a firehose"
Other Skills/Experience:
5+ years of outside sales experience and a minimum of five years sales management.
Proven leadership and management experience.
Strong organizational and time management skills.
Excellent interpersonal skills with the ability to communicate effectively.
Strong knowledge of a CRM such as Matrix or Efficio
Excellent written and verbal skills
All candidates must apply online - CLICK HERE
or copy and paste this link into your browser: https://app.jobvite.com/j?aj=oM1zafwg&s=RAB
A pre-employment drug screening is required. EOE, M/F. All Capitol Broadcasting Company properties are tobacco free. Capitol Broadcasting Company participates in E-Verify.
Capitol Broadcasting Company, Inc. is a diversified communications company which owns and/or operates WRAL-TV, WRAL Digital, WRAZ-TV, WRAZ Digital, WRAL-FM, WRAL-HD2, WCMC-FM, WCMC-HD1, WDNC-AM, WCMC-HD2, WCMC-HD3, WCLY-AM, WCMC-HD4, Microspace, CBC New Media Group and Wolfpack Sports Properties (a joint venture with Learfield) in Raleigh, NC; WILM-TV, WILT-LD and Sunrise Broadcasting in Wilmington, NC; The Durham Bulls Baseball Club, Bull City Hospitality, and the American Underground startup hub in Durham, NC; Holly Springs Salamanders in Holly Springs, NC; and real estate interests including the American Tobacco Historic District in Durham, NC, and Rocky Mount Mills in Rocky Mount, NC, and Professional Builders Supply, (an equity partnership) in Morrisville, NC.
---
1151

Account Executive
Cake By The Ocean
Amazing opportunity to enjoy small town coastal living and the great outdoors on a beautiful island paradise in Kodiak, Alaska.

Kodiak Island Broadcasting Co. Inc. has a job opening for a positive, motivated, dependable sales professional to represent Radio Stations KVOK and HOT 101.1 as an Account Executive. 

If you have a passion for radio, are serious about and truly enjoy selling, but would like a change of pace and someplace new, this could be the perfect opportunity for you. KVOK & HOT101.1 broadcast in Kodiak, a small island fishing community with the largest Coast Guard Base in the US, lots of beaches, hiking trails, a nice place to raise a family and one of the shortest work commutes in the country.

Successful candidate must be outgoing, creative, confident, self-motivated with excellent communication skills and a positive work history; must be able to negotiate, multi task, meet deadlines, work to attain or exceed monthly sales goals, be open to coaching and thrive in dynamic and fun, fast paced work environment.

Our Account Executives work directly with clients and potential clients to customize radio advertising, branding & marketing campaigns to help make them successful, reaching their financial and business goals. Spend your time coming up with ideas and writing creative commercials that help local businesses succeed through face to face meetings and building true relationships based on trust.

If you enjoy selling, helping others succeed and meet their financial goals while building exceptional working relationships this could be a satisfying and beneficial career for you. We invite you to come join our team at Kodiak Island Broadcasting Co. Inc.

Valid drivers license with insurance is required. Two or more years of successful sales or relevant experience and educational background are preferred. Pay includes a base salary, plus a healthy monthly commission with lots of earnings potential and a bonus structure. Interested? Let's talk. Position is open until filled.

Please send your resume and a cover letter to ellen@kvok.com

Resumes without cover letters will not be considered.

EOE
---
1146

Sales, Research and Compliance
United Stations Radio Networks, the nation's leading independently owned and operated radio network and a leading supplier of radio station show prep, music countdowns, entertainment news and comedy services, is looking to fill full time positions in the Sales, Research and Compliance areas. 
Responsibilities would include data entry, client email and phone contact with stations.  Possess a positive attitude and professional manner, be an effective communicator, punctual, detail oriented, accountable, know how to prioritize and multi task.  Proficient in Microsoft Office and ability to learn proprietary systems. 
College degree.  Media or radio experience a plus or a relevant internship.
This is a great opportunity for anyone who has an interest in the radio business.

We offer a competitive salary, excellent benefits including medical/dental, 401k, as well as an environment that fosters professional growth.
If interested, please forward your cover letter and resume.
United Stations Radio Networks
485 Madison Ave
3rd Floor
New York, NY 10022
No Phone Calls Please.
Only applicants being considered will be contacted.
---
1141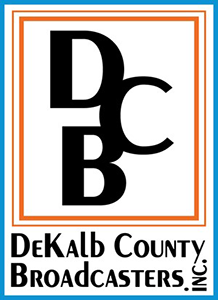 Sales Manager
DeKalb County Broadcasters Inc. of DeKalb, Illinois is looking for an experienced Radio Sales Manager to drive revenue on our two DeKalb County Radio Brands WLBK 98.9 FM 99.7FM 1360 AM and WSQR 92.9FM 100.5 FM and 1180AM. DeKalb County is home to a population of 105,000 who live and work in the fast-growing outer collar county of Chicago.

DeKalb County Broadcasters will hire a born sales leader, someone who leads by example and knows the value of proper mentorship. As Sales Manager, you will guide the sales staff through the sales process, training to consult, present and close.

The Sales Manager position at DeKalb County Broadcasters offers great compensation to a qualified candidate that would include salary, sales-based commissions and bonuses, revenue overrides, as well as a cafeteria plan and a 401k. Join this family owned company with award winning local radio stations.

Send your cover letter and resume to careers@nelsonmultimedia.com

DeKalb County Broadcasters an Equal Opportunity Employers.
---
1136

General Manager
"If I were in charge, there's no way I'd do it this way."  
"Not another initiative from central command."
Face it, you've heard that voice in your head too much in the last few months. You're a natural leader who isn't afraid to write a strategic plan for your business unit and then execute it. But in today's world of RVPs and SVPs, you're not really leading. You're mostly managing and marching to the orders of someone who has a bigger title on their business card. You're just marching along until the next great opportunity comes along where you can showcase your talents and experience.
If this sums up your situation and you're ready to lead a group of radio stations with real ownership growth opportunities, Mid-West Family Broadcasting in Springfield, IL wants to visit with you about our General Manager position.
With 4 great radio stations including legendary WMAY and WNNS, MWF in Springfield needs a take charge leader that will create and nurture customers on a daily basis to drive long-term revenue growth.
This is a real General Manager position.
You'll be making decisions about the business on a daily basis. It's your ship and you'll report to a board of directors. No market managers or RVPs are hidden within our ranks.
Our next general manager will immerse themselves into the community and spend time engaged with the local chambers of commerce and other influential local organizations. Our next general manager will get the right people onto the bus and put them in the right seats. Our next general manager will have a solid understanding of small business management, accounting principles, and daily cash management in relation to accounts payable, payroll, and accounts receivable. Our next general manager will have a solid profit orientation. Our next general manager will have a unique understanding of radio programming structure and brand management. Our next general manager will understand how to distribute our brands via all the digital and event avenues available to us today.
Our next general manager will have a demonstrated ability to collaborate within teams and grow colleagues' professional careers while being level-headed and patient with a long view of the industry and business. Our next GM will have documented leadership experience and work intensity. Our next general manager will have a high "mission" about the future of the company and be natural at coaching, developing, and nurturing relationships internally and externally.
Our next general manager may be a local sales manager today and ready to take the leap to ownership. It could also be a Senior AE with leadership skills or a business manager hidden within a media company.  Our next general manager will have the chance to purchase equity in the company as we're built like a law firm or accounting firm with partners who own the operation.  And, all the partners are employees or retired employees – there are no outsiders or equity firms – it's us.
Springfield, IL is a great community that is a state capital with a solid local workforce that is not subject to the cyclical nature of many economies. It's your chance to get involved in a community and make a difference for your neighbors by owning and operating a local business. You'll get to know Honest Abe and enjoy a microbrew at Obed and Isaac's. 
To be considered for this position, please contact Mike Paterson, President of MWF Springfield, IL at this email:

mpaterson@rmgmwf.com
MWF is an equal opportunity company and women / minorities are strongly encouraged to apply.
---
1133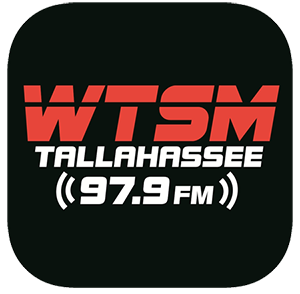 GENERAL MANAGER
Tallahassee's Sports Animal, WTSM
Do you love sports? Better yet, have you sold Sports Radio successfully?  Do you want freedom from the negatives of corporate radio?

We are looking for the right person to run our sports station in Tallahassee. We have the most iconic brand in sports radio today, ESPN, along with the premier local sports personality in town, The Jeff Cameron Show. 
You'll have it all, it'll be up to you to make it rain! We are located in an ACC crazy town with great weather nearly all the time! As GM, you will also run sales and we are looking for someone who can lead from the front, carry a strong key account list and be the top biller along with managing the rest of the staff, i.e. this is not a desk job!  Our only corporate dictate is to meet or exceed the budget, how that happens is your call, i.e. no corporate dictates!
Interested?  We'd like to hear from you ASAP.
Send us your resume along with a cover letter telling us what you bring to the table and why you are the perfect person for the gig!

Reply to: GreatRadioJob@hotmail.com
and rest assured all responses will be handled in the strictest confidence.

Equal Opportunity Employer.
---
1152

Content Coordinator – Dallas, TX
---
This is a unique opportunity at the Radio Advertising Bureau (RAB) for someone who has experience in advertising research and is interested in learning more about the radio industry. The candidate must have excellent oral/written communication skills. Proofreading skills are a must.

Job Summary
The Content Coordinator plays a critical role within the Research and Insights team as well as the overall organization.

• Compile insights driven facts from various research tools and industry publications to help support membership
• Write and organize content included within various member resources and communications
• Proof/edit various member publications, materials and press releases on a regular basis
• Serve as the liaison with content publisher and have oversight of daily e-newsletter
• Engage with membership to deliver research-based data for various sales tools and efforts
• Supports the Insights SVP in their role to provide the latest research data to constituents and help support all other departments with member needs
• Serve as back-up support for Member Response team
• Exceptional organizational, prioritization and time management skills
• Detail oriented with a strong focus on accuracy Interested candidates should email resumes to: BDI@rab.com

About the Radio Advertising Bureau
The Radio Advertising Bureau is the not-for-profit trade association representing America's broadcast Radio industry. The Radio Advertising Bureau serves more than 6,000 member Radio stations in the U.S. and over 1,000 member networks, representative firms, broadcast vendors, and international organizations. RAB leads and participates in educational, research, sales, and advocacy programs that promote and advance Radio as a primary advertising medium.



---
For information on filling your open position using RAB Classified Ads, please contact Jean Hetherington at 972-753-6767 or JHetherington@rab.com.