1160

Account Managers
Why would you want to sell radio advertising?  According to the latest numbers from Nielsen, Americans now spend an average of over 11 hours daily consuming media. Radio is the most common form of media people take in . . . 92% of people listen to the radio in an average week. What does this have to do with you? ARG is a place where you can exceed your earning goals by selling what Americans consume the most…radio!  Selling radio advertising is fun and it is a great career choice that allows your creative juices to flow. In addition, you get to work with a team that LOVES what they do, all while earning substantial income.
Adams Radio Group is searching for experienced and entry level Marketing Consultants for the following markets:
Fort Wayne - Suburban Chicago - Salisbury – Ocean City - Tallahassee - Las Cruces
We have full clusters in our markets reaching every demographic with our music formats.  If you are experienced and not currently in a position that meets your personal needs or earnings goal, we would like to speak with you.  We will provide you with all the tools necessary to help companies of all types and sizes reach their marketing goals.  If you are thinking about career in media sales…we want to hear from you too!
ARG is an equal opportunity employer.  We provide a full benefits package including a 50% matching 401K and immediate vesting and company paid BCBS.  We also provide the best training in the industry with CSS (Center for Sales Strategy) and RAB.  In addition, on your one-year anniversary, you will receive a performance bonus up to $5,000!  Interested?  Please send your resume and cover letter to:

careers@adamsradiogroup.com
EOE
---
1141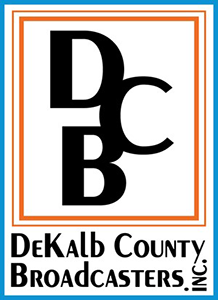 Sales Manager
DeKalb County Broadcasters Inc. of DeKalb, Illinois is looking for an experienced Radio Sales Manager to drive revenue on our two DeKalb County Radio Brands WLBK 98.9 FM 99.7FM 1360 AM and WSQR 92.9FM 100.5 FM and 1180AM. DeKalb County is home to a population of 105,000 who live and work in the fast-growing outer collar county of Chicago.

DeKalb County Broadcasters will hire a born sales leader, someone who leads by example and knows the value of proper mentorship. As Sales Manager, you will guide the sales staff through the sales process, training to consult, present and close.

The Sales Manager position at DeKalb County Broadcasters offers great compensation to a qualified candidate that would include salary, sales-based commissions and bonuses, revenue overrides, as well as a cafeteria plan and a 401k. Join this family owned company with award winning local radio stations.

Send your cover letter and resume to careers@nelsonmultimedia.com

DeKalb County Broadcasters an Equal Opportunity Employers.
---
1136

General Manager
"If I were in charge, there's no way I'd do it this way."  
"Not another initiative from central command."
Face it, you've heard that voice in your head too much in the last few months. You're a natural leader who isn't afraid to write a strategic plan for your business unit and then execute it. But in today's world of RVPs and SVPs, you're not really leading. You're mostly managing and marching to the orders of someone who has a bigger title on their business card. You're just marching along until the next great opportunity comes along where you can showcase your talents and experience.
If this sums up your situation and you're ready to lead a group of radio stations with real ownership growth opportunities, Mid-West Family Broadcasting in Springfield, IL wants to visit with you about our General Manager position.
With 4 great radio stations including legendary WMAY and WNNS, MWF in Springfield needs a take charge leader that will create and nurture customers on a daily basis to drive long-term revenue growth.
This is a real General Manager position.
You'll be making decisions about the business on a daily basis. It's your ship and you'll report to a board of directors. No market managers or RVPs are hidden within our ranks.
Our next general manager will immerse themselves into the community and spend time engaged with the local chambers of commerce and other influential local organizations. Our next general manager will get the right people onto the bus and put them in the right seats. Our next general manager will have a solid understanding of small business management, accounting principles, and daily cash management in relation to accounts payable, payroll, and accounts receivable. Our next general manager will have a solid profit orientation. Our next general manager will have a unique understanding of radio programming structure and brand management. Our next general manager will understand how to distribute our brands via all the digital and event avenues available to us today.
Our next general manager will have a demonstrated ability to collaborate within teams and grow colleagues' professional careers while being level-headed and patient with a long view of the industry and business. Our next GM will have documented leadership experience and work intensity. Our next general manager will have a high "mission" about the future of the company and be natural at coaching, developing, and nurturing relationships internally and externally.
Our next general manager may be a local sales manager today and ready to take the leap to ownership. It could also be a Senior AE with leadership skills or a business manager hidden within a media company.  Our next general manager will have the chance to purchase equity in the company as we're built like a law firm or accounting firm with partners who own the operation.  And, all the partners are employees or retired employees – there are no outsiders or equity firms – it's us.
Springfield, IL is a great community that is a state capital with a solid local workforce that is not subject to the cyclical nature of many economies. It's your chance to get involved in a community and make a difference for your neighbors by owning and operating a local business. You'll get to know Honest Abe and enjoy a microbrew at Obed and Isaac's. 
To be considered for this position, please contact Mike Paterson, President of MWF Springfield, IL at this email:

mpaterson@rmgmwf.com
MWF is an equal opportunity company and women / minorities are strongly encouraged to apply.
---
1164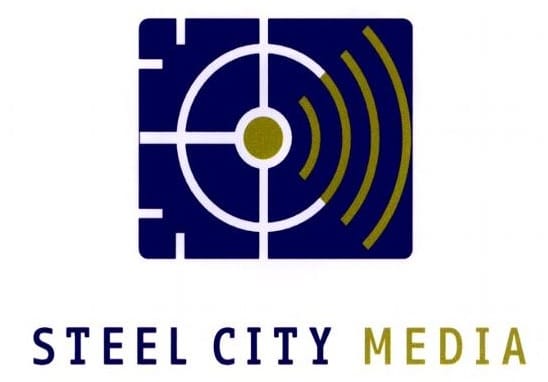 Radio Sales Manager
Steel City Media-Kansas City is looking for an experienced Sales Manager to drive revenue on our four stations; KBEQ, KCKC, KMXV & KFKF.
This individual will project, develop and achieve revenue goals using local sales staff.
Responsibilities:
Recruit, lead, train and motivate sales staff
Actively participate in the sales process with Account Executives by making sales calls
Educate and ensure that Account Executives are selling an integrated package that includes spots, NTR and Digital
Sell, develop and maintain a personal account list
Help in the development of rate structures, inventory and control
Develop sales packages, sales proposals and collateral materials
Maintain and review local account strategies and account lists
Maintain current and accurate account receivables
Accountable for local sales budget as determined by General Manager
Work with promotions, programming, production, digital and traffic departments to create a system for facilitation between sales and their department
Day to day supervision of all local account executives
Strong client and community relations
Qualifications:
Good knowledge of sales practices and broadcast industry typically obtained through the completion of a four-year college degree program in Business, Marketing or Communications plus minimum of five years demonstrated sales leadership experience.
Excellent verbal and written communication skills
Ability to interact effectively with a wide variety of personalities
Strong leadership abilities required to lead, train and motivate subordinate staff
EOE
To Apply please contact:
Marc Harrell
General Manager
Steel City Media-Kansas City
---
For information on filling your open position using RAB Classified Ads, please contact Jean Hetherington at 972-753-6767 or JHetherington@rab.com.