1160

Account Managers
Why would you want to sell radio advertising?  According to the latest numbers from Nielsen, Americans now spend an average of over 11 hours daily consuming media. Radio is the most common form of media people take in . . . 92% of people listen to the radio in an average week. What does this have to do with you? ARG is a place where you can exceed your earning goals by selling what Americans consume the most…radio!  Selling radio advertising is fun and it is a great career choice that allows your creative juices to flow. In addition, you get to work with a team that LOVES what they do, all while earning substantial income.
Adams Radio Group is searching for experienced and entry level Marketing Consultants for the following markets:
Fort Wayne - Suburban Chicago - Salisbury – Ocean City - Tallahassee - Las Cruces
We have full clusters in our markets reaching every demographic with our music formats.  If you are experienced and not currently in a position that meets your personal needs or earnings goal, we would like to speak with you.  We will provide you with all the tools necessary to help companies of all types and sizes reach their marketing goals.  If you are thinking about career in media sales…we want to hear from you too!
ARG is an equal opportunity employer.  We provide a full benefits package including a 50% matching 401K and immediate vesting and company paid BCBS.  We also provide the best training in the industry with CSS (Center for Sales Strategy) and RAB.  In addition, on your one-year anniversary, you will receive a performance bonus up to $5,000!  Interested?  Please send your resume and cover letter to:

careers@adamsradiogroup.com
EOE
---
1158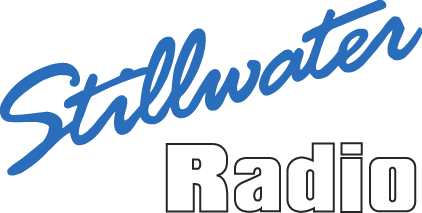 General Manager/ Sales Manager
Become Part of a Winning Team!
Stillwater Radio, Flagship Radio for Oklahoma State Sports since 1947, seeks a sales driven general manager/sales manager for our 4-station cluster. Our family owned heritage stations are billing and ratings winners, due in part to our long standing in our great community. Stillwater is a desirable small market college town environment and Big 12 college home of ever growing OSU! We have an excellent staff and facilities in place. Qualified candidates will possess proven sales hiring, training and management skills. Become part of our team  and rediscover why you got into radio to begin with! All responses will be treated with confidentiality.

E-mail resume to Robert B. Mahaffey: rbmahaffey@sbcglobal.net or call 417-849-6846.

E.O.E.
---
1157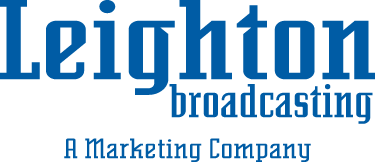 Market Manager
Leighton Broadcasting is searching for an energetic Market Manager for their radio cluster in Southern Minnesota.

The ideal candidate provides leadership to stations local sales efforts by giving direction, training and feedback to the sales team as well as managing day to day operations for the station. In this role, you will assist local AE's in prospecting, developing and maintaining direct and new business, as well as local agency business to assure established sales goals are met.

At Leighton Broadcasting, we believe radio is a universal language with a local impact. We grow businesses and relationships through bonding, marketing and community service. We believe in continuing education for our employees and that we should all commit to never stop learning.

Our passion is to serve, connect and celebrate our communities. As a family owned and employee owned company, our employees have a stake in the business.

Apply online at Leightonbroadcasting.com/careers or send your resume here:   Jobs@leightonbroadcasting.com

EOE
---
1141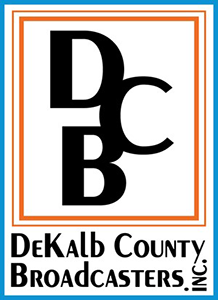 Sales Manager
DeKalb County Broadcasters Inc. of DeKalb, Illinois is looking for an experienced Radio Sales Manager to drive revenue on our two DeKalb County Radio Brands WLBK 98.9 FM 99.7FM 1360 AM and WSQR 92.9FM 100.5 FM and 1180AM. DeKalb County is home to a population of 105,000 who live and work in the fast-growing outer collar county of Chicago.

DeKalb County Broadcasters will hire a born sales leader, someone who leads by example and knows the value of proper mentorship. As Sales Manager, you will guide the sales staff through the sales process, training to consult, present and close.

The Sales Manager position at DeKalb County Broadcasters offers great compensation to a qualified candidate that would include salary, sales-based commissions and bonuses, revenue overrides, as well as a cafeteria plan and a 401k. Join this family owned company with award winning local radio stations.

Send your cover letter and resume to careers@nelsonmultimedia.com

DeKalb County Broadcasters an Equal Opportunity Employers.
---
1136

General Manager
"If I were in charge, there's no way I'd do it this way."  
"Not another initiative from central command."
Face it, you've heard that voice in your head too much in the last few months. You're a natural leader who isn't afraid to write a strategic plan for your business unit and then execute it. But in today's world of RVPs and SVPs, you're not really leading. You're mostly managing and marching to the orders of someone who has a bigger title on their business card. You're just marching along until the next great opportunity comes along where you can showcase your talents and experience.
If this sums up your situation and you're ready to lead a group of radio stations with real ownership growth opportunities, Mid-West Family Broadcasting in Springfield, IL wants to visit with you about our General Manager position.
With 4 great radio stations including legendary WMAY and WNNS, MWF in Springfield needs a take charge leader that will create and nurture customers on a daily basis to drive long-term revenue growth.
This is a real General Manager position.
You'll be making decisions about the business on a daily basis. It's your ship and you'll report to a board of directors. No market managers or RVPs are hidden within our ranks.
Our next general manager will immerse themselves into the community and spend time engaged with the local chambers of commerce and other influential local organizations. Our next general manager will get the right people onto the bus and put them in the right seats. Our next general manager will have a solid understanding of small business management, accounting principles, and daily cash management in relation to accounts payable, payroll, and accounts receivable. Our next general manager will have a solid profit orientation. Our next general manager will have a unique understanding of radio programming structure and brand management. Our next general manager will understand how to distribute our brands via all the digital and event avenues available to us today.
Our next general manager will have a demonstrated ability to collaborate within teams and grow colleagues' professional careers while being level-headed and patient with a long view of the industry and business. Our next GM will have documented leadership experience and work intensity. Our next general manager will have a high "mission" about the future of the company and be natural at coaching, developing, and nurturing relationships internally and externally.
Our next general manager may be a local sales manager today and ready to take the leap to ownership. It could also be a Senior AE with leadership skills or a business manager hidden within a media company.  Our next general manager will have the chance to purchase equity in the company as we're built like a law firm or accounting firm with partners who own the operation.  And, all the partners are employees or retired employees – there are no outsiders or equity firms – it's us.
Springfield, IL is a great community that is a state capital with a solid local workforce that is not subject to the cyclical nature of many economies. It's your chance to get involved in a community and make a difference for your neighbors by owning and operating a local business. You'll get to know Honest Abe and enjoy a microbrew at Obed and Isaac's. 
To be considered for this position, please contact Mike Paterson, President of MWF Springfield, IL at this email:

mpaterson@rmgmwf.com
MWF is an equal opportunity company and women / minorities are strongly encouraged to apply.
---
1133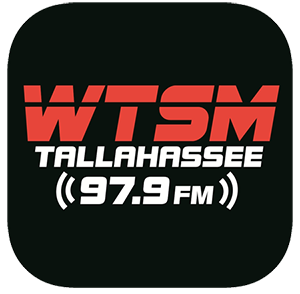 GENERAL MANAGER
Tallahassee's Sports Animal, WTSM
Do you love sports? Better yet, have you sold Sports Radio successfully?  Do you want freedom from the negatives of corporate radio?

We are looking for the right person to run our sports station in Tallahassee. We have the most iconic brand in sports radio today, ESPN, along with the premier local sports personality in town, The Jeff Cameron Show. 
You'll have it all, it'll be up to you to make it rain! We are located in an ACC crazy town with great weather nearly all the time! As GM, you will also run sales and we are looking for someone who can lead from the front, carry a strong key account list and be the top biller along with managing the rest of the staff, i.e. this is not a desk job!  Our only corporate dictate is to meet or exceed the budget, how that happens is your call, i.e. no corporate dictates!
Interested?  We'd like to hear from you ASAP.
Send us your resume along with a cover letter telling us what you bring to the table and why you are the perfect person for the gig!

Reply to: GreatRadioJob@hotmail.com
and rest assured all responses will be handled in the strictest confidence.

Equal Opportunity Employer.
---
1159
Seeking the next Albany Market Manager…
Are you a motivated and dynamic leader who thrives in a highly competitive market?
Do you drive business through leading by example? If so, Pamal Broadcasting seeks you to lead their dominant 6- station cluster in Albany, NY. This is a highly competitive marketplace with major radio players. No rookies; this isn't the place to get your chops; it's the place you BRING your chops.
Duties include the following:
Drive spot and digital sales, manage all programming, promotions and NTR, exceed goals, monetize local assets to deliver exceptional client results.
Establish budgets and strategic plans for all the stations to attain goals.
Responsible to maintain and grow Nielsen ratings for all stations in the cluster.
Manage all marketing on and off air.
Supervisory Responsibilities:
Identify, recruit and develop high-performance sales and programming talent to ensure continued top-line growth.
Handle all personnel functions including interviewing, hiring, measuring and evaluating performance and recognizing accomplishments.
Requirements:
Steady progression as a sales leader.
Experience as a sales manager or higher.
Experience leading an outside B2B sales force
Strong understanding of lead generation, CRM and account mgmt.
Recognized top-performer with strong goal-orientation and ability to coach and mentor.
Digitally savvy.
Bachelor's degree preferred.
All qualified candidates should send their cover letter and resume to sborneman@pamal.com

EOE
---
For information on filling your open position using RAB Classified Ads, please contact Jean Hetherington at 972-753-6767 or JHetherington@rab.com.