1220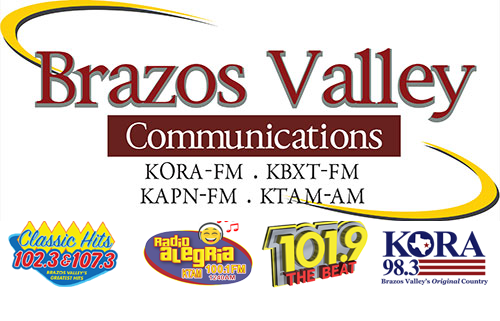 Sales and Marketing Account Specialist
Brazos Valley Communications, Bryan-College Station is looking for an Account Manager/Marketing Specialist.  The ideal candidate will have a good work ethic, be and self-starter, and be well organized.

The successful candidate will work with local business owners and decision makers to implement advertising and marketing campaigns.

This person is responsible for identifying and developing new business relationships, setting appointments, writing, and presenting marketing proposals for both traditional radio and digital platforms, and meeting sales objectives.

Qualified candidates will have a minimum of two years sales experience, preferably in media, excellent written and oral communication skills, and strong presentation and computer skills.  College preferred. Must have a valid Texas driver's license and state mandated auto insurance.

Salary plus commissions and great benefits. Brazos Valley Communications is an equal opportunity employer.  Females and minorities encouraged to apply.

Please send resume to: tommy@vaascocu.com
---
1219
Market Manager
Peru, IL.
Upon FCC approval, Shaw Media will be entering the local radio industry. Family-owned and founded in 1851, Shaw Media is regarded as an innovative industry leader in print and digital formats.  The company is seeking a passionate broadcaster and marketer to join its creative team of leaders.

The radio market manager will oversee six stations and eight signals with formats including country, classic country, classic hits, contemporary hits, and oldies. Each of the stations emphasize local news, sports, and community events. The stations serve LaSalle and Bureau Counties in Illinois, and are among the highest-rated in the region.

About This Opportunity:
The position of Market Manager is responsible for the overall success of the stations, with local autonomy and accountability for all departments. The Market Manager will be responsible for providing leadership with integrity, a cohesive vision and driving innovation and creativity.
This role will enable an ambitious professional the autonomy to strategize with a team of experienced announcers and salespeople. You'll start with a successful group of radio stations and take it to the next level.
Shaw Media's acquisition of the former Studstill Media radio stations is contingent upon FCC approval.
Key Responsibilities:
Provide effective leadership and collaborative development of short-term and long-term objectives, policies and procedures.
Oversee all aspects of sales, programming, and technical operations.
Assure all FCC requirements are adhered to, and licenses are renewed in a timely manner.
Assure all activities and operations are performed in compliance with local, state, and federal regulations and laws.
Prepare and adhere to approved annual budget.
Review all station contracts.
Qualifications and Skills:
Four-year communications degree preferred
3-5 years experience in a senior level management role
History of successful leadership, innovation and goal achievement.
Knowledge of all aspects of radio station operations including FCC regulations and license fulfillment requirements.
Budgeting experience, including achievement of financial and strategic objectives
Must possess excellent communication and collaborative skills
Community leadership as a positive representative of the station
Must possess and maintain a valid driver's license, dependable transportation, and proof of insurance.
About Shaw Media:
Shaw Media publishes over 150 titles in Illinois and Iowa. Its holdings currently include websites, newspapers, magazines, and a digital marketing services division. Founded in Dixon, Illinois, Shaw Media has been privately owned by the Shaw family since its inception in 1851.
Enjoy the Rewards of Working Among the Best:
In return for your contributions to our success, Shaw Media offers a comprehensive benefits package, including medical, dental, vision, life, paid time off, and 401(k) with company match.
Qualified candidates please submit a cover letter, along with a resume and clips:
Online visit: Shawmedia.com/careers     APPLY NOW

Or mail it to us at:
Shaw Media
Attn: Radio Market Manager
PO Box 250
Crystal Lake, IL 60039

Shaw Media is an Equal Employment Opportunity and Drug-free Employer
Pre-employment background check, motor vehicle record and drug screen required
This posting may not include all duties of the position.

---
1215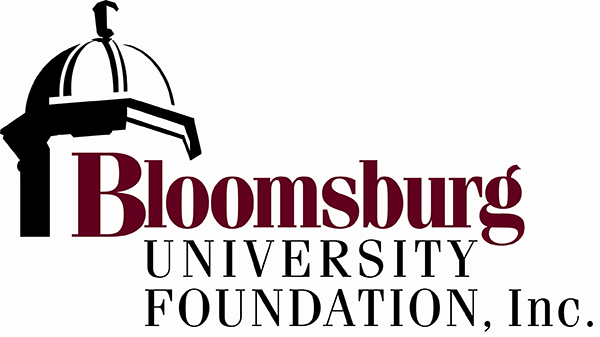 Media Career Opportunity of a Lifetime!
Do you like mentoring people with their career paths?
Have experience leading/managing radio stations and other forms of media?
If so, read on!! Thanks to the generosity of radio icon Kerby Confer, Bloomsburg University is building the Kerby Confer Media Center, a state-of-the-art facility for students aspiring to have careers in radio, video, journalism and various forms of emerging media. We are seeking a dynamic individual with 3-5 years of media experience, particularly in the radio industry, to lead the creation of a media center focused on guiding and mentoring students in a newly created experiential media hub.
Have we peaked your interest? Read on!
The Confer Media Center Director serves as the professional advisor to student media programs and is an integral member of the professional team within the Media & Journalism Department. The Director specifically manages WHSK, the university's radio station, and provides direct leadership, administration, and general oversight for process and production of the University's student media. The Director coordinates with department faculty and student media leaders for the creation of content for the public student media.
This position also supervises the Confer Media Center and is responsible for technical operations and maintenance of the radio station and other media studios, in cooperation with Media Services, Technology Support Services, and external contractors. The Director may supervise several work study students. The Director also serves as site coordinator for the Confer Radio Talent Institute, a key summer program geared to building interest in the field of radio among college-aged students.

For more information, please visit giving.bloomu.edu/bufjobs. Submit cover letter and resume to careers@bloomufdn.org
---
For information on filling your open position using RAB Classified Ads, please contact Jean Hetherington at 972-753-6767 or jhetherington@rab.com.