RAB Job Postings: Your Recruitment Source
1046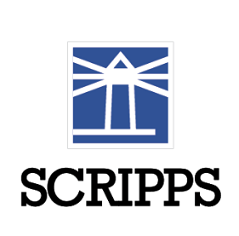 Sales Managers

Are you our next great Sales Manager?

At E. W. Scripps we work hard at creating a destination employer culture. Do you enjoy recruiting, coaching and developing sales talent? Have a proven track record of hitting and exceeding revenue expectations? An innovator who has a passion for your clients and their success? We offer industry leading resources and advancement opportunities. Love to win? Join us.

Referrals or letters of interest held in confidence. EOE Send an email to: chris.protzman@scripps.com.

---
1044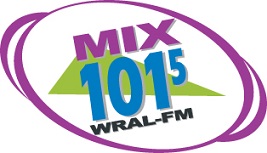 Radio Account Executive

WRAL-FM (MIX 101.5) is seeking an experienced sales professional with a positive outlook, incredible drive, and a thirst to learn. This position will focus on developing new business and growing existing radio and digital accounts. Today's modern media landscape demands a candidate who is eager to master and sell innovative marketing solutions across multiple platforms. In addition to a leading radio station in the RDU market, you'll also sell the entire suite of Capitol Broadcasting Company's digital products and services. This position requires strong presentation, communication and organization skills, and problem solving ability, creativity, computer literacy, and a sharp eye for qualified prospects.

The ideal candidate will have three or more years of sales experience. A college degree, valid driver's license with clean driving record, and a pre-employment drug screening are required.

To be considered for this position all candidates must apply online at https://workforcenow.adp.com/jobs/apply/posting.html?client=capitolbci&jobId=773358501_7912&lang=en_US.

EOE M/F. All Capitol Broadcasting Company properties are tobacco free. Capitol Broadcasting participates in E-Verify.



---
1042

Sales Management Opportunities

Due to recent expansion of our company, Forever Media Inc. is seeking applicants for several positions in sales management across our company. If you love selling radio and would like teach the secrets of your success to others, Forever Media would like to talk to you about becoming part of our sales management team!

We are a privately owned company that is expanding in Pennsylvania and surrounding areas. Minimum of two years sales management or selling experience in media sales is a requirement to be considered for these positions. Current positions are available in our Johnstown, State College and Gettysburg/York markets.

Send your resume, cover letter and salary requirements to: careers@forevermediainc.com.

Forever Media Inc. is an Equal Opportunity Employer.
---
1041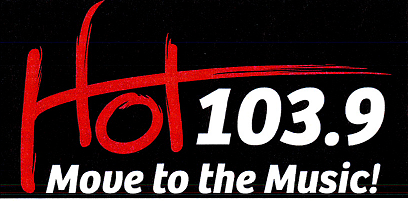 Fun, Knowledgeable Sales Professionals Wanted

The all new HOT 1039 is Southern California's most exciting new station. This is your chance to get in from the beginning with the best station in the market. Come grow with us and reap the rewards for your efforts. If you have the qualities below, we have the career for you.

1. A PROVEN CLOSER

2. Team players (Truly gets along with others)

3. Creative

4. Motivated

5. Energized

6. Focused

7. Hungry for financial rewards

8. Self-starter (A person that needs to be held back….not pushed)

9. Sales Professional

10. KNOWLEDGABLE about your product. (See 9)

If you have these qualities and a desire to be great, PLEASE send me your resume and cover letter to: mike@hot1039.com.

All Pro Broadcasting is an equal opportunity employer. We offer medical, dental, vision, and 401K. Get started with a great family owned company and start building your future.
---
1035

Account Executive with List Sacramento

Entravision Sacramento is looking for radio a seller with an affinity and experience selling the CHR format Hit Music Station Hot 103.5FM. Duties include also include selling Wolf 101.9FM, and top Spanish language stations Jose 104.3FM and Tricolor 99.9FM. Ideal candidate is a strong- willed, forceful, and determined sales professional who can call on local businesses to sell integrated marketing solutions that include radio, digital and event marketing. Candidate will manage an existing list as well as COLD- call for new business development. Must have strong communication and presentation skills to develop customized marketing plans that include research. The ideal candidate is customer- focused and able to adapt to different selling situations. Periodic client entertainment is required.

Salary: Guarantee –Draw Commission Structure-generous commission and bonus structure in the industry. Candidate must prospect and develop new business Knowledge of Wide Orbit, Nielsen, Salesforce as well as Microsoft Office.

Send your resume and cover letter and salary requirements to: evcsacjobs@entravision.com.

Entravision Communications is an Equal Opportunity Employer (EOE). Women and minorities are encouraged to apply. Entravision Communications Corporation participates in the E-Verify system operated by the US Department of Homeland Security and the Social Security Administration and will use E-Verify to confirm work eligibility for all new hire employees.
---
For information on filling your open position using RAB Classified Ads, please contact Reba George at 972-753-6743 or rgeorge@rab.com.