RAB Job Postings: Your Recruitment Source
966
Southeastern Sports Leader – Looking To Fill Number One Sales Position
Are you a great radio sales veteran who's ready to step into the role of top rainmaker? Do you love sports, or better yet have you sold Sports Radio?
Imagine being able to carry the top list for a market leading sports station which possesses the most iconic brand in Sports Radio along with the leading local sports personalities in town. You'll have it all, it'll be up to you to make it rain! Plus, we're located in a sports crazy medium market in Florida, meaning you can be assured of great weather nearly all the time and a rabid and loyal audience to sell! We're looking for someone special, who believes sports radio is the perfect vehicle to move a customer's product, and can carry a strong key account list and be our top biller.
Interested? We'd like to hear from you.
Send us your resume along with a cover letter telling us what you bring to the table and why you are the perfect person for the gig! Reply to: GreatRadioJob@hotmail.com and rest assured all responses will be handled in the strictest confidence.
Equal Opportunity Employer.
---
978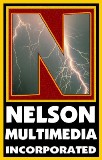 Chicago Suburban WSPY FM seeks Station Manager
If you are successful, high energy, organized, a great communicator and always strive to be a true professional, this position is the opportunity you have been looking for.
Qualified candidates will have:
A solid background in many aspects of radio and a successful track record in sales.
Sales experience should include a minimum of 2 years as sales manager.
Radio experience in small to mid sized market is a must.
Qualifications:
Staff Management
Budgeting
Sales
Long term goal planning
Management of Promotions
Benefits:
Compensation is base plus commissions and bonuses.
Send your resume and cover letter to Beth Pierre at careers@nelsonmultimedia.net explaining how you fit our needs and will bring value to our operation.
WSPY is an Equal Opportunity Employer.
---
For information on filling your open position using RAB Classified Ads, please contact Sheena Calton at 972-753-6743 or scalton@rab.com.