RAB Job Postings: Your Recruitment Source
1055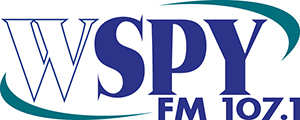 WSPY RADIO seeks Sales Manager

Nelson Multimedia, Inc., a well-established and thriving Illinois media company, is hiring a Sales Manager for their community radio station in Plano, IL. This is a fantastic opportunity for an individual with high energy, great people skills and strong attention to detail to join our team, make an immediate impact, and help shape our future. Relocation assistance is available.

The Sales Manager, reporting to the Corporate General Manager, will be responsible for the achievement of our top-line sales goals, for the Plano radio station, through the daily management of our sales team, building and maintaining their own book of business and working with the rest of our management team to create an outstanding experience for our listeners, advertisers, and community.

The ideal Sales Manager will be a person of high integrity, have a strong background in outbound B2B Sales, be strongly community-oriented and enjoy the process of being highly engaged with the Sales team to assist them in maximizing their potential.
To the qualified candidate we offer:
Expect to earn $60-65,000 in year 1, with uncapped commission structure
Medical insurance
401K
Vacation, sick days & holidays
Company laptop and phone
Relocation assistance, if applicable
Join our fast-paced, collaborative team of seasoned professionals and have an opportunity to make an immediate and substantial impact on the continued growth of our Plano, IL station and our influence within the local community. The Sales Manager position also offers a great opportunity for personal and professional growth to the individual who is highly motivated and dedicated.
Primary duties of the Sales Manager:
Creating and executing a clear Sales plan for our B2B sales team
Hiring, training and daily management of all Sales and Sales Support team members
Building and maintaining your own book of business
Riding along with sales team members on a weekly basis
Training, mentoring, and coaching sales team members to maximize their potential
Participating actively in weekly staff meetings, providing management team with details and insights on Sales performance
Attend business after-hours within the community and other community events as needed
Requirements for the Sales Manager:
5 years of sales experience with proven track record in B2B sales
3 years of management experience
Demonstrated experience building strong relationships with customers and team members
Able to manage in a fast-paced, complex sales environment
Integrity
Leads by example
Detail-oriented
Excellent organizational skills
Strong with follow-up and follow-through
High proficiency with MS Excel; up-to-speed on cloud-based technology
Able to work well with a diversity of personalities and generations
Founded more than 40 years, this family-owned company is growing, with multiple stations and media offerings around the state. We are committed to serving local communities with the highest quality service possible. We are proud of our heritage, but even more excited about the future we are creating together as a strong team.

Send your resume to careers@nelsonmultimedia.com

EOE M/F.


---
1056
LOCAL SALES MANAGERS – Benton Harbor & South Haven, MI

JOB DESCRIPTION:
Mid-West Family Broadcasting in Benton Harbor is looking for a Local Sales Manager in our Water Street, Benton Harbor offices representing WHFB-FM, Sunny 101.5 FM and Notre Dame Sports. Furthermore, Mid-West Family Broadcasting in South Haven is looking for a second Local Sales Manager in our South Haven offices with focus on growing Super Hits 103.7 COSY FM and 98.3 the Coast. The primary responsibilities for our Local Sales Manager include but are not limited to:
Managing radio station promotions and events
Managing revenue goals and expectations
Leading and inspiring sales people
Coaching
Training integrated marketing techniques (Mass media, Digital marketing, Event marketing)
Recruitment
Inventory/rate negotiation and management
As Local Sales Manager, you will also carry a book of business while making time to accompany sales people on team calls and in-field days.
PERSONAL REQUIREMENTS:
Our ideal candidate should have a minimum of at least four (4) "successful and trackable" years in broadcast/digital and/or marketing sales. The candidate should have "some" working knowledge of Microsoft business software, knowledge of mass media and interactive marketing, social media, digital marketing and be a person who delights in seeing others succeed with their guidance. Experience in radio advertising sales is preferred.
SALARY AND BENEFITS:
Salary based on experience.
Commissions on house account list revenue sales.
Infield Sales Training and Annual Revenue Growth Sales Performance Bonuses.
Health/Dental/Vision/401K.



Mid-West Family Broadcasting is an equal opportunity employer and women and minorities are encouraged to apply.

To apply send resume and cover letter to: Dave Doetsch
Mid-West Family Broadcasting
580 E. Napier Avenue
Benton Harbor, MI 49022
daved@wirx.com
(269) 925-1111

EOE M/F.


---
1046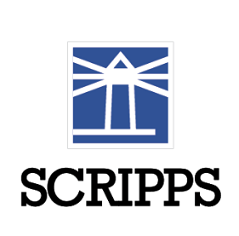 Sales Managers

Are you our next great Sales Manager?

At E. W. Scripps we work hard at creating a destination employer culture.

Do you enjoy recruiting, coaching and developing sales talent?
Have a proven track record of hitting and exceeding revenue expectations?
An innovator who has a passion for your clients and their success?
We offer industry leading resources and advancement opportunities. Love to win? Join us.

Referrals or letters of interest held in confidence. EOE Send an email to: chris.protzman@scripps.com.

---
1011

General Sales Manager

Mendota Broadcasting is looking for an experienced general sales manager for our seven-station cluster in LaSalle-Peru, IL. This manager will coach a team of veterans as well as recruit and train sellers in all areas of sales.

The manager must be face-to-face with sellers and clients and should be experienced in direct and agency sales. Our stations are family-owned for 30 + years. We know sales is the hardest job there is; that's why we support sales with the top stations in the market, big contests, and little bureaucracy.

Compensation includes salary, health insurance, paid vacation, sick days and incentives.

We subscribe to ratings and our market population is over 130,000. LaSalle-Peru is at the intersection of I-80 and I-39, and an hour-and-a-half from Chicago. Starved Rock State Park is one of the states' most popular destinations and just one of many parks in the area.

Even though we're a short drive from many large cities, we have very little radio competition. Illinois has no 100,000 watt stations, and there are no commercial 50,000 watt stations in our area.

Mendota Broadcasting Inc. is an Equal Opportunity Employer

Email letter and resume to advertising@studstillmedia.com.
---
For information on filling your open position using RAB Classified Ads, please contact Jean Hetherington at 972-753-6767 or JHetherington@rab.com.