RAB Job Postings: Your Recruitment Source
1067

Radio Account Executive

JOB NUMBER: 1387

DIVISION/DEPARTMENT: WRAL-FM – Sales
DESCRIPTION: WRAL-FM (MIX 101.5) is seeking a sales professional with a consistently positive outlook, incredible drive, and a thirst to learn. The primary responsibility of this position will be to identify, develop and grow new business accounts on our radio, digital and event platforms. Today's modern media landscape demands a candidate who is eager to master and sell innovative marketing solutions across multiple avenues. In addition to a leading radio station in the RDU market, this successful candidate will also sell the entire suite of Capitol Broadcasting Company's digital products and services. This position requires strong presentation, communication and organization skills along with problem solving ability, creativity, computer literacy, and a sharp eye for qualified prospects.

The ideal candidate will have two or more years of sales experience. A valid driver's license with clean driving record is preferred. A college degree and a pre-employment drug screening are required. To be considered for this position all candidates must apply online - Click Here
EOE M/F. All Capitol Broadcasting Company properties are tobacco free. Capitol Broadcasting Company participates in E-Verify.
---
1066
President / Executive Director

The Pennsylvania Association of Broadcasters (PAB) seeks a new President/Executive Director.

Our 30+ years' President is retiring at year-end. Are you ready for the challenges and rewards of leading our organization?

Candidates being considered will be required to present their qualifications to the Board of Directors and must consent to background/reference checks. The PAB's goal is to have its new President/Executive Director in place by January 1, 2017.

A detailed description of position, and preferred qualifications are located on the PAB's website at: www.pab.org/job-postings.
If you believe that you can lead the PAB, please send your resume, references, salary requirement and cover letter to: Pennsylvania Association of Broadcasters, ATTN: Chair- PAB Search Committee, C/O: WBEB- 101.1 More FM/ Philadelphia, 225 E. City Avenue/ Suite 200, Bala Cynwyd, PA 19004; Email: PABSearchCommittee@wbeb.com Applications must be postmarked or emailed no later than 10/31/2016.
No phone calls please. The PAB is an equal opportunity employer.
---
1065

Senior Radio Sales Executive Opening

Our mid-level sales exec makes $70,000. Our top execs make $100,000+. What could you make selling RADIO AND DIGITAL MARKETING IN WINE COUNTRY?

But this is broadcasting, "So Wait! There's More!" If you are the right senior account executive, you'll enjoy living in arguably the most beautiful and livable part of the world. Santa Rosa, Wine Country, California. You'll sell for the market-leading and locally owned radio/digital group. You'll do real marketing and selling…not "bidding an avail". You'll work with clients who become valued friends by developing strategies that help customers build businesses. You'll work in great technical facilities, enjoy a vibrant economy with growing listener communities, and work with the dedicated and inspired team of sales execs and management. Finally, you won't be burdened by corporate, er, "stuff."

If this fits you, please reach out with resume and cover letter to Kevin Wodlinger. Kevin@mysonomamedia.com. EOE.

---
1064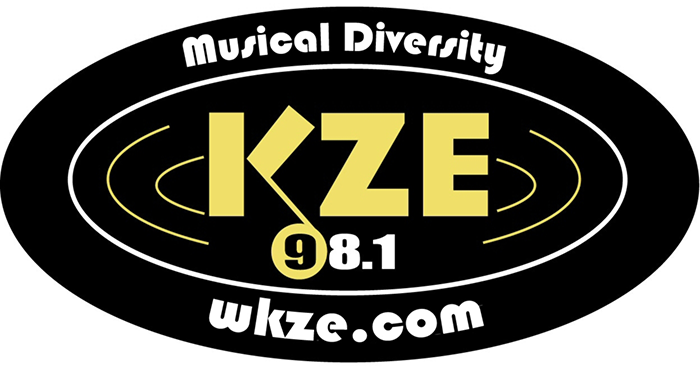 Sales

Sales in the Mid Hudson Valley of NY at an eclectic radio station!

Do you love radio sales, but maybe wish you could be at a station that was a little more in line with your musical tastes? Well, this might be just the opportunity you've been looking for. WKZE is a station that people love who love music, and that makes it a really fun and rewarding station to sell advertising on.

It's that rare station the prides itself on "integrity!" Really! For that reason, we only allow local advertisers on the air....that's right, no big boxes, no national advertisers.

To see if this might be something for you, give our stream a listen at 981kze.com.

And then, if you're intrigued, email me at will@wkze.com, or call the station at 845-758-9810 and ask for Will Stanley. Who knows, this could be just the opportunity you've been looking for.

WillPower Radio is an equal opportunity employer.
---
1062

General Manager

Forever Media Wheeling, WV includes well-known brands like KOOL 105.5, Rocky 96.5, Biggie 100.5 and Sports Radio ESPN.

This is an exciting opportunity to grow and manage a direct sales team and be part of a growing company. The position requires strong leadership and interpersonal skills. 
Responsibilities:
The General Manager is responsible and accountable for overall administration, personnel, programming, technical operations and public relations of the station.
Support, coach and train account executives with the goal of meeting and/or exceeding station revenue goals.
Spend a majority of the time (75%) with account executives in face to face calls with prospects and clients, assisting AE's with presentations and in-field coaching.
Manage, recruit and hire top notch sellers.
Prepare revenue budgets and revenue forecasts.
Develop and implement strategic sales plans to achieve revenue goals.
Develop new business by prospecting, qualifying, conducting CNAs, and presenting solutions to businesses.
Follow through with established accountability standards developed by Corporate, the VP of Sales and President.
Responsible for maximizing client revenue opportunities with on-going account list management.
Monitor and evaluate activities of each seller using our Matrix CRM system.
Competitive wage and benefits package based on experience and performance.
Contact Forever Media at careers@forevermediainc.com
Forever Media Inc. is an Equal Opportunity Employer. Forever Media Inc. and its affiliates and their Radio stations do not and shall not discriminate in any way on the basis of race or gender, respecting their employment or advertising practices.
---
1046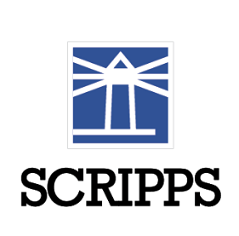 Sales Managers

Are you our next great Sales Manager?

At E. W. Scripps we work hard at creating a destination employer culture.

Do you enjoy recruiting, coaching and developing sales talent?
Have a proven track record of hitting and exceeding revenue expectations?
An innovator who has a passion for your clients and their success?
We offer industry leading resources and advancement opportunities. Love to win? Join us.

Referrals or letters of interest held in confidence. EOE Send an email to: chris.protzman@scripps.com.

---
For information on filling your open position using RAB Classified Ads, please contact Jean Hetherington at 972-753-6767 or JHetherington@rab.com.