RAB Job Postings: Your Recruitment Source
1002

Director of Sales/General Sales Manager

West Virginia Radio Corporation has a rare opening for a Director of Sales/General Sales Manager. The successful candidate must have strong sales leadership, a burning competitive desire, the ability to motivate people and the skill set to meet goals and objectives. A strong and successful sales background is an absolute must.

If you have what it takes, and want to work for a company that still does radio the right way, send your cover letter and resume to: West Virginia Radio Corporation, Attention: Jodi Hart, 260 Spruce Street, Morgantown, West Virginia 26505 or email to jobs@wvradio.com.

West Virginia Radio Corporation is an equal opportunity employer.
---
1011

Sales Manager Wanted for North Illinois Stations
Mendota Broadcasting is looking for an experienced general sales manager for our seven-station cluster in LaSalle-Peru, IL. This manager will coach a team of veterans as well as recruit and train sellers in all areas of sales.

The manager must be face-to-face with sellers and clients and should be experienced in direct and agency sales. Our stations are family-owned for 30 + years. We know sales is the hardest job there is; that's why we support sales with the top stations in the market, big contests, and little bureaucracy.

Compensation includes salary, health insurance, paid vacation, sick days and incentives.

We subscribe to ratings and our market population is over 130,000. LaSalle-Peru is at the intersection of I-80 and I-39, and an hour-and-a-half from Chicago. Starved Rock State Park is one of the states' most popular destinations and just one of many parks in the area.

Even though we're a short drive from many large cities, we have very little radio competition. Illinois has no 100,000 watt stations, and there are no commercial 50,000 watt stations in our area.


Email letter and resume to advertising@studstillmedia.com.



---
1006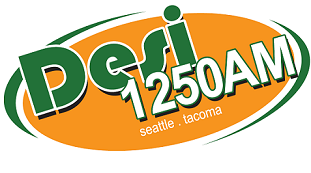 Market Manager

DESI 1250 is coming to Seattle! Universal Media Access seeks a manager to run operations and sell marketing solutions. Candidates should have a minimum of three years broadcast experience, three years sales experience and a strong knowledge of the local community.

Resume in confidence to: BSaurer@MercuryCapitalPartners.com .

---
For information on filling your open position using RAB Classified Ads, please contact Reba George at 972-753-6743 or rgeorge@rab.com.